makaronia
μακαρόνια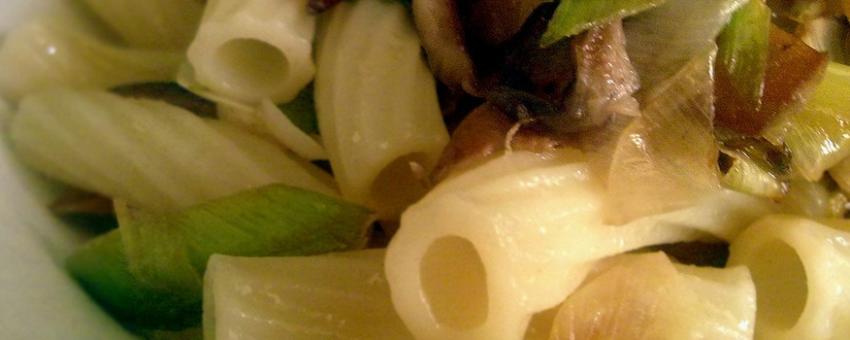 Any shape of pasta (but often spaghetti by default).
Μακαρονάδα (makaronada) also known as μακαρόνια με κιμά (makaronia me kima) Greek spaghetti bolognese, comfort food that used to always be on the steam table in restaurants of old, to the shock horror of visiting Italians, although it's seldom seen this days. But the Greek version is delicious, using less tomato and flavoured with cinnamon and topped with grated hard myzithra.
Μακαρόνια του φούρνου (makaronia tou fournou) This is the Cypriot version of pastitsio, with a mint, parsley or cinnamon flavoured meat sauce and haloumi on top. It's often served at weddings.
Many islands make various forms of μακαρούνες (makarounes): on Kos it resembles lasagne; on Tilos and Karpathos they cut it like tagliatelle; on Kassos it looks like penne.
And he called it 'macaroni'
The word (of course!) comes from the ancient Greek μακαρία, or makaria 'food made from barley', the most popular grain in ancient times. And it's very possible that pasta (itself derived from the ancient Greek for 'barley porridge') was first made by Greeks in Sicily as a way of preserving wheat. The first known cookbook, from the 5th century BC, was written by a Sicilian Greek named Myithaikos (Μίθαικος, or Mithaecus), although only one of his recipes survives, for red band fish (a thin bottom dweller that the Greeks don't fancy much any more) with olive oil and cheese. Maybe that's why when he visited Sparta the Spartans ran him out of town.