revythia
ρεβύθια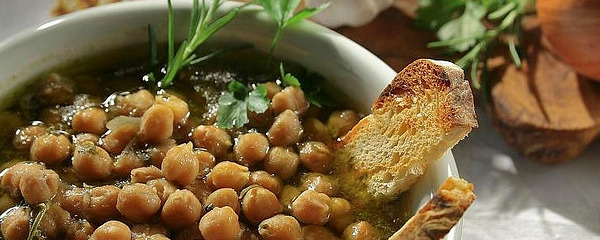 Chick peas (garbanzo beans).
Sifnos, the island famous for its chefs, is also famous for its various chick pea recipes, such as ρεβυθάδα (revythada): chick pea soup (ideally slow cooked in rain water, in a special clay pot called a skepastaria) or ρεβύθια στο φούρνο (revythia sto fourno): baked chickpeas with olive oil, onions, garlic and rosemary.
ρεβυθοκεφτέδες (revythokeftedes): Greek falafel: crispy fried chick pea balls--with potatoes, onions, marjoram and mint, served with a yogurt sauce.