taralli
savoury biscuit snacks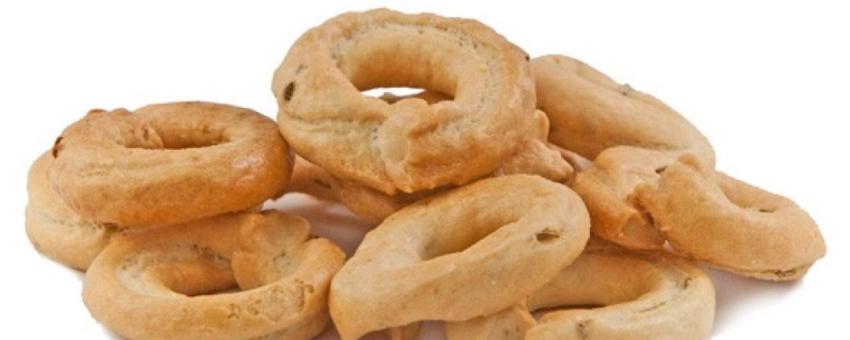 Taralli (or 'little ones', tarallucci) are twice-baked breads made all over the country, in a zillion shapes and flavours. They're hard and dry, usually ring-shaped, and might be flavoured with anise, fennel, black pepper or almonds (or chili flakes, in one common variation).
They are nibbled with a glass of wine; when people are arguing and want to end on a pleasant note, they say "Let's just forget it and have tarallucci e vino."
Scaldatelli are ring-shaped taralli flavoured with fennel; frise or friselle in Puglia are much the same.