erba
herb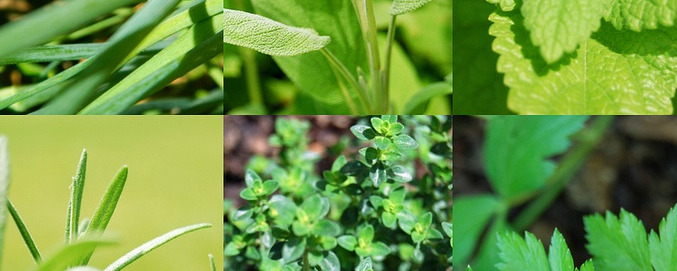 Some you may see:
erba acciuga: 'anchovy herb'; another name for savoury
erbe aromatiche: fragrant herbs
erbe essiccate: dried herbs
erba luigia: another name for cedrina or lemon verbena.
erbe pazze: a 'crazy' mixture of herbs–especially borage, fennel and chicory, used in soups in Lazio
erbe di Provenza: herbes de Provence (thyme, rosemary, savoury, oregano and basil).
Salute alle Erbe a Pergine, in Trentino, is dedicated to the discovery of all wild herbs of the mountains and takes place over two weekend in July; it includes nature walks, displays and tasting of various herbal products made in the area.