crema
cream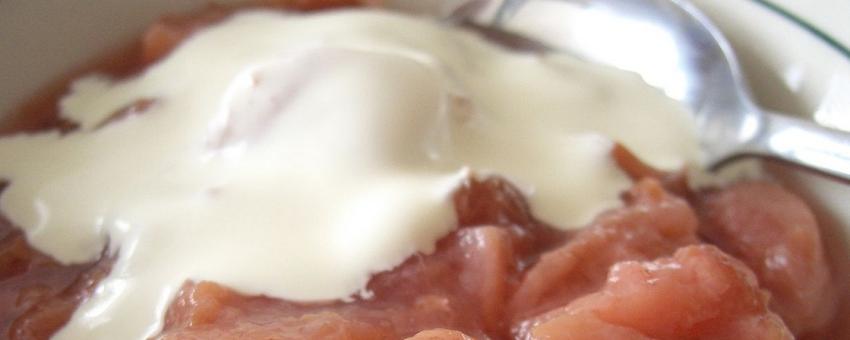 As in English, this has many uses. If it comes with a dessert, it probably means mean custard (the stuff you whip or cook with is usually panna).
crema di cacao: crème de cacao.
crema al cioccolato: chocolate custard.
crema del gerrei: a speciality of Gerrei (Sardinia), made of grated pecorino sardo, milk, yeast, salt, and grappa, mixed together into a paste and preserved in a jar topped with olive oil; often fresh herbs, pepper or peperoncino are added as well. Used to spread on toast or pane carasau.
crema Gisella: popular dessert in rural Emilia-Romagna, a bit like tiramisu, made with milk, sugar and egg yolks on layers of biscuits soaked in coffee and Marsala, chilled and sprinkled with chocolate.
crema pasticciera: confectioner's custard (pastry cream).
crema di riso: rice custard.
creme fritte: a thick cream square fried in breadcrumbs.
torta di crema: custard pie.
Crema can also be a cream soup or vellutata such as:
crema di piselli: pea soup.
crema di funghi: mushroom soup.
crema d'asparagi: asparagus soup.