zucca
pumpkin, squash or gourd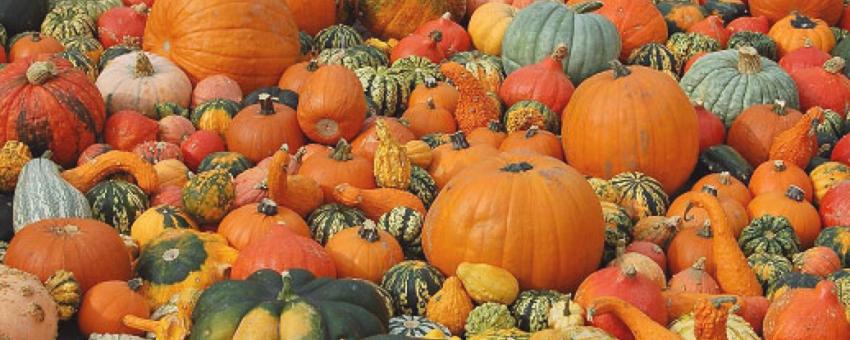 Confusingly, either zucca or zucchetta can mean any number of varities of squash, pumpkin and decorative gourd. They're a standby all over Italy, in soups, pies and tarts, and especially as a filling for pasta, such as Mantua's tortelli di zucca. The flowers, like those of courgettes, are popular stuffed with ricotta and deep-fried: fiori di zucche.
barucca veneta: big, round, yellow and gnarly (the name means 'warty') but a favourite in the kitchen.
berettina piacentina: grey-green, looks like it's wearing a beret.
bottiglia del pellegrino: 'pilgrim's bottle'. The only native Italian gourd, this was indeed used as a container for liquids in the old days.
pumpkin padana: beautiful orange and geren stripes.
serpente di Sicilia: see cucuzza.
zucca cedrina: white fleshed pumpkin, similar to the anguria bianca and often used to make jam.
zucca delica: green, round or slightly flattened pumpkin.
zucca di Albenga, or tromba, trombetta di Albenga: huge, elongated green or orange squash.
zucca di inverno: big tan-coloured variety that will keep in a dry place through the winter.
zucca di Maura grigia: grey, one of the biggest (up to 35 kilos).
zucca di Napoli: long, green or light orange and hourglass-shaped.
zucca marina di Chioggia: a big bluish, ugly, lumpy pumpkin, considered by many the best for cooking.
zucca violino: round orange squash.