vin santo
'holy wine' made from raisins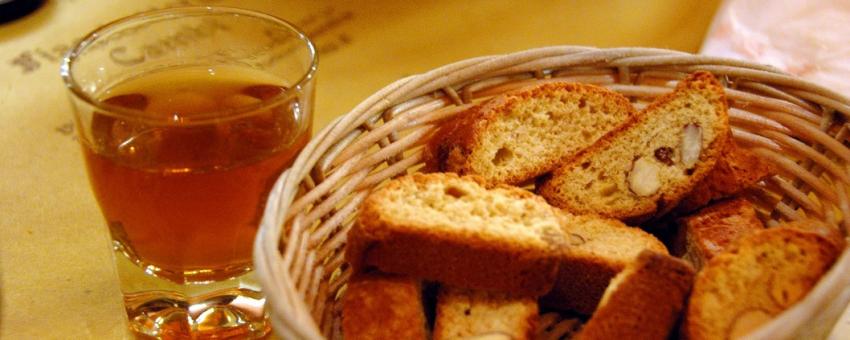 Although there are a number of stories about its name, it's generally held that Italy's 'holy wine', vin santo, was initially used in the Church's Holy Communion. It's a classic passito, usually made of white grapes, such as Trebbiano and Malvasia, which are left to dry (traditionally on straw) until December, before being pressed and sealed in oak, chestnut or other wooden barrels for four to ten years, with no topping up as the 'angels' share' evaporates, leading to the slight oxidation characterized by the wine's amber colour.
Sometimes red Sangiovese grapes are used, producing a rosé vin santo called Occhio di Pernice or eye of the partridge (not to be confused with the pasta shape.
The wine is closely associated with Tuscany (which produces numerous DOC labels) where visitors are traditionally welcomed with a glass of vin santo and cantuccini. It's also a common dessert wine, but can vary quite widely in colour and taste: some are sherry fino dry, others are amabile (sweet) and dolce (very sweet), or liquoroso (fortified with port, to 17°).