cappuccino
coffee with hot foaming milk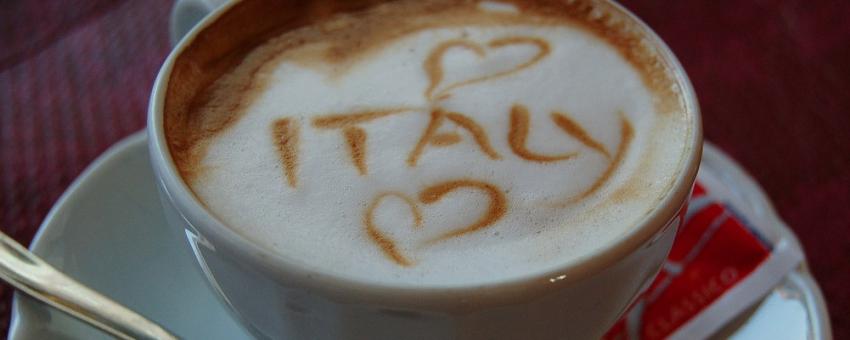 The name of this most popular form of Italian coffee comes from the brown colour of the robes worn by Capuchin Friars, a branch of the Franciscans founded in the 16th century, recognisable by their hoods, or cappuccini.
Making a proper cappuccino (many Italians, especially in the southern half of the big boot, tend to shorten it to 'cappuccio') is an art, and a good barista won't have the time to muck about and make pictures in the foam, as he or she will be too busy at the helm of the steaming, roaring coffee machine. A proper cappuccino is one third espresso, one third steaming hot milk, and one third froth (schiuma).
If you want to drink coffee like an Italian, only order a cappuccio in the morning; a mid-morning pick-me-up, with a brioche, is perfectly acceptable and actually quite habit forming. A proper bar will offer a shake of powdered chocolate on top.
Having any kind of coffee with milk after lunch, however, will instantly label you as a befuddled, badly educated moron, at least in the eyes of the Italians (that is, if you give a hoot).
Increasingly, cappuccino is also used for a sweet or savoury dish with a foamy cappuccino-style top.
Also see caffè.