carabaccia
onion soup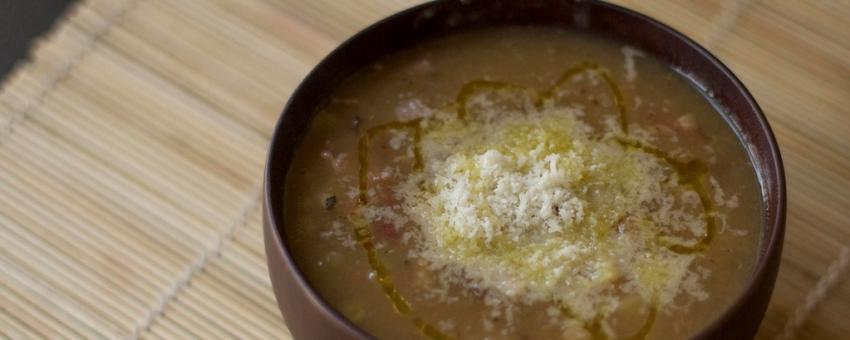 A Tuscan classic first noted in the 16th century, made (ideally) with red onions from Certaldo, sautéed in olive oil and cooked in a vegetable broth, served over toasted bread and topped with grated pecorino. Some had fresh peas or broad beans, or an egg.
The original Renaissance recipe, which included ground almonds, sugar, cinnamon and vinegar, was a favourite of Leonardo da Vinci (a vegetarian).
Did the Tuscans teach the French how to make their soupe d'onion? The Florentines of course say yes, when Catherine de' Medici married Henri II and brought her chefs with her to Paris, and introduced the French to new recipes as well as peas, artichokes, white beans, figs and perhaps even forks.