torta al testo
flat bread of Umbria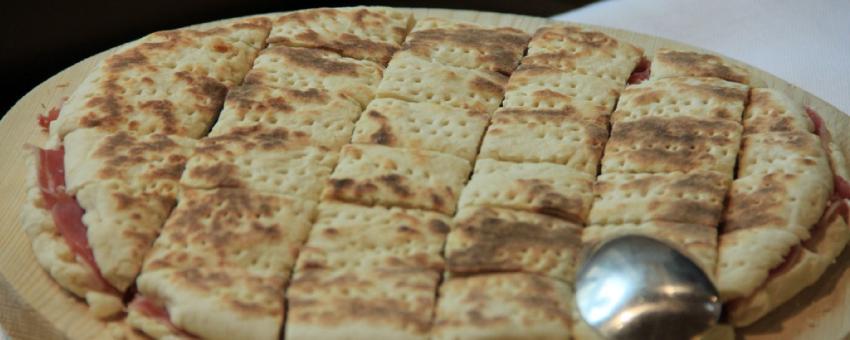 A flat bread, baked according to a recipe that goes back to Etruscan times on a 'testo', a heavy disc (this video shows how).
Another word for it is crescia (but not to be confused with the crescia sfogliata from the Marche); others call it pizza sotto il fuoco.
It's somewhat thicker than Romagna's piadina, and often filled with ham, cheese, sautéed spinach etc.
Text © Dana Facaros & Michael Pauls
Image by Michela Simoncini