nocciola
hazelnut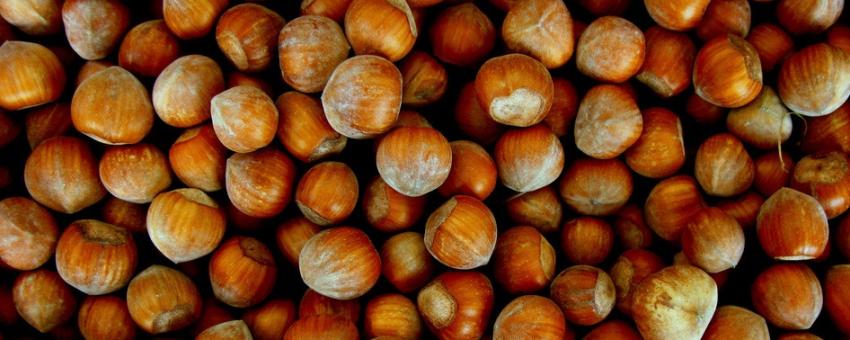 Can also be spelled nocciuole, and used in many desserts and biscotti. Many of Italy's grow in Piedmont, where they get made into Nutella. The nocciola gentile romana from north of Rome is a DOP product.
Nocciolini can be hazelnut cookies (famous nocciolini di Chivasso, made with egg yolks), various kinds of hazelnut pastries or candies, or in Puglia, hazelnut ice cream affogato in coffee.
They can also be little veal or pork meatballs, or a little river fish, the cagnetta. Nocciolino or pesce nocciolino is another name for the gronco, or conger eel, too.