fico
fig

Fichi and fichi secchi (dried figs) in Italy mostly come from Sicily, Puglia and Calabria. Two kinds are in the Ark of Taste: the flavoursome, greenish-yellow fico dottato del Cilento (Campania), which has few grains, and is often dried and filled with walnuts, almonds or chocolate, and the exceptionally tender fico secco di Carmignano from Tuscany.
Fichi girotti are a famous speciality of Amelia (Umbria): invented by the Girotti family in the 1830s and once popular throughout Italy, they are dried figs sliced and stuffed with toasted almonds (blue label), walnuts (green label) or candied fruit (red label).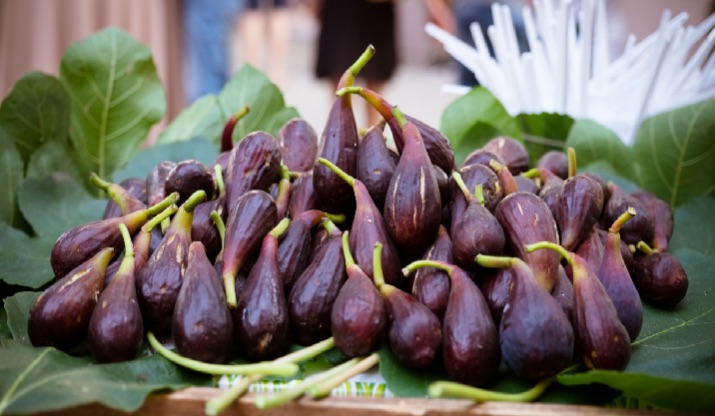 Fico figo moro da Caneva are a special elongated purple-black fig with red flesh grown since the 14th century in Caneva, in western Friuli and Treviso; it's eaten with the peel and was often dried to be taken aboard Venetian ships. The locals also call it figo dela Joza, longhet, and figo negro.
Ficu is also a kind of robiola.
Try to avoid saying fica (female pudenda) by mistake.
Also see fico d'india or prickly pear