chiacchiere
carnival fritters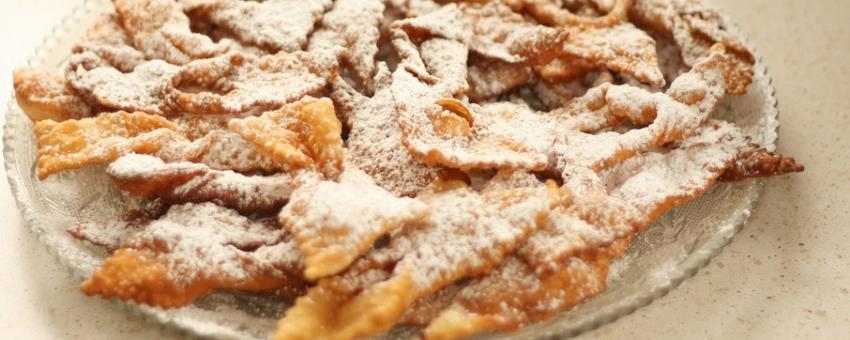 Every country in Europe seems to have a different name for them, and they go under more than forty names in Italy alone; besides chiacchiere, as they are known in much of south and central Italy, they can be bugie, cenci, cioffe, cróstoli, gróstoli, sfrappe, stracci and on and on.
Whatever the name, it's a simple strip of flat, light dough, deep-fried and sprinkled with powdered sugar. Originally they were a treat for carnival time.
In the U.S. they might be called 'angel wings', or chrusciki, their name in Polish.