maccheroni
macaroni, and more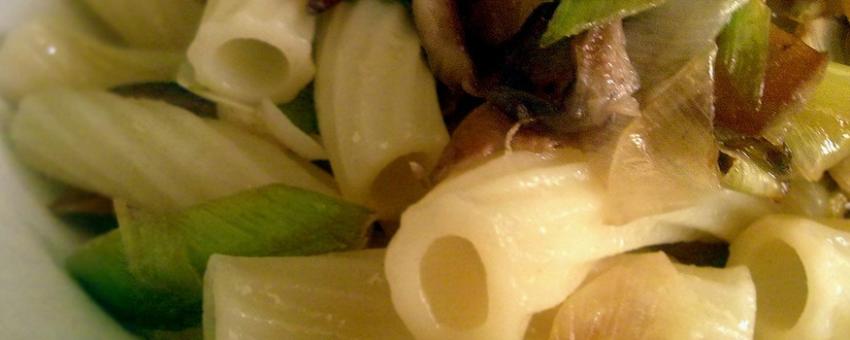 To most Italians, maccheroni means any short, tubular sort of pasta, like penne or rigatoni. Some varieties, especially smaller ones, are sold under the name maccheroni. And to some people, maccheroni is anything that isn't long like spaghetti.
And just to make things more confusing, some folks (especially in central Italy) will call just about any kind of pasta maccheroni. In the Abruzzo, maccheroni alla chitarra is really spaghetti alla chitarra.
maccheroncini: little straight pasta tubes
maccheroni alla bobbiese: pasta prepared using a knitting needle with a stracotto sauce. From Bobbio in Piacenza province (Emilia-Romagna)
maccheroni al ferro (also called maccheroni inferrati) formed around a thin iron rod, like bucatini. If it's twisted around the iron, it's busiati.
maccheroni alla San Giovanni: tomato, garlic, capers, anchovy, pecorino, hot pepper, olives (Puglia)
maccheroni alla pesarese: baked with cheese, truffle and bechamel sauce (Marche)
maccheroni alla mugnaia or alla molinara: a meat sauce with a tritata of onion, carrot and celery-much like bolognese sauce (Abruzzo)
maccheroni alla Rossini: lots of truffles (!), mushrooms, prosciutto, cream and champagne
maccheroni con le noci: a sweet, cold version, made traditionally with strangozzi, walnuts, sugar and cinnamon, served at Christmas or for All Saints' Day in Umbria; in Lazio, it's served with sweet bread crumbs, sugar, cocoa and dark chocolate flakes.
In June, Barga in Tuscany holds a Sagra Maccheroni e Grigliato.