arancia
orange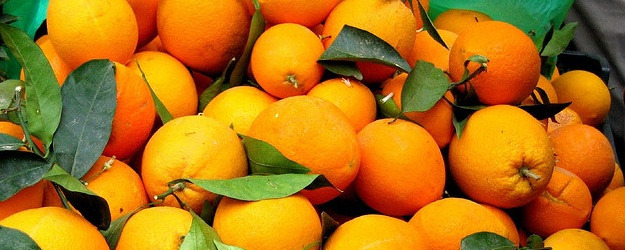 Arancia is the fruit, arancio is the tree. Several kinds grow in Italy, including the arancio dolce, the common sweet orange; the arancio amaro, or bitter orange: the zest is used in sweets and liqueurs.
The extremely rare Arance vaniglia di Ribera, which has no seeds and exudes a powerful vanilla scent, is grown near Agrigento in Sicily and in the Slow Food Ark of Taste.
Also see arancia rossa, Chinotti, melangolo, and bergamotto.