panzanella
Tuscan bread salad or flat bread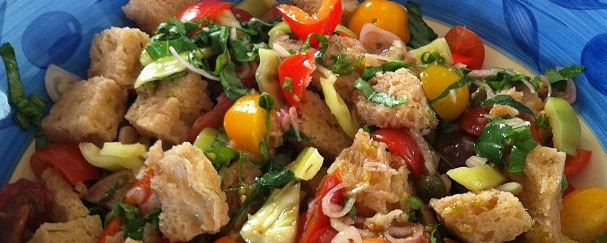 In Tuscany, panzanella is what inevitably happens to stale bread: cut it in chunks and make it into a salad with lots of tomatoes, cucumber, red onions and fresh basil, and perhaps anchovies, cheese and other things, too, with plenty of green gold olive oil.
The panzanella romana can be something similar, or else much the same as bruschetta or crostini, slices of bread or toast with tomatoes and oil, or something else, spread on. It can also mean a special flat bread, made for the purpose.
Monterotondo, just outside of Rome, holds an annual five day Sagra della Panzanella in early July.