gnocchi
potato dumplings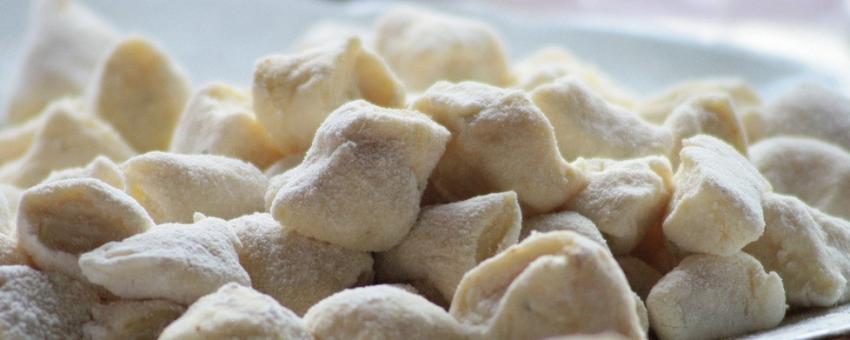 Gnocchi (meaning 'knots', most likely) have been around since Roman times. Literally, it means 'dumplings'. Lately it has come to mean the thing a lot of central Italian kids can count on every Thursday night: heavy potato dumplings with a plain tomato sauce and lots of cheese. We suspect they're intended to be mom's night off.
Verona claims the best, and even has a dumpling pope, il Papà del Gnoccho, who presides at Carnevale's Baccanal del Gnocco, a tradition dating back over 400 years, after a famine struck the city and a benefactor donated the ingredients to make a gnocchi feast for the town. A bit confusingly, in the south, gnocchi often mean the same as strozzapreti.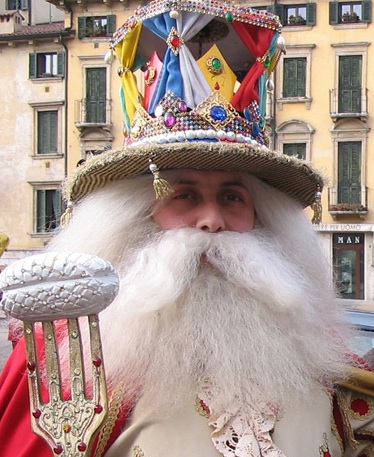 Some gnocchi classics:
gnocchi alla bava: a speciality of Piedmont, served with butter and Fontina and topped with Grano Padano.
gnocchi a coda de soreca: 'mouse tail' gnocchi—a long form of gnocchi made with wheat flour and corn flour, made in Lazio. Similar to strozzapreti, and served with a lamb, boar, or pork ragú.
gnocchi carrati: in the Abruzzo, served with pancetta, eggs and cheese.
gnocchi di castagne: dumplings made of boiled chestnuts and ricotta, served with scuete fumade (Friuli)
gnocchi con il cacao: served with sugar, cocoa, candied citron,scuete fumade, raisins and cinnamon (Friuli)
gnocchi giganti: big steamed dumplings made of breadcrumbs, flour, eggs, butter, salt, and ham, popular in Trieste
gnocchi alle ortica: green dumplings, made with nettles and ricotta.
gnocchi alla romana: made of semolina and baked with butter and Parmesan.
gnocchi alla sorrentina: with tomato sauce, mozzarella and basil.
gnocchi di spinaci e ricotta: made with spinach and ricotta.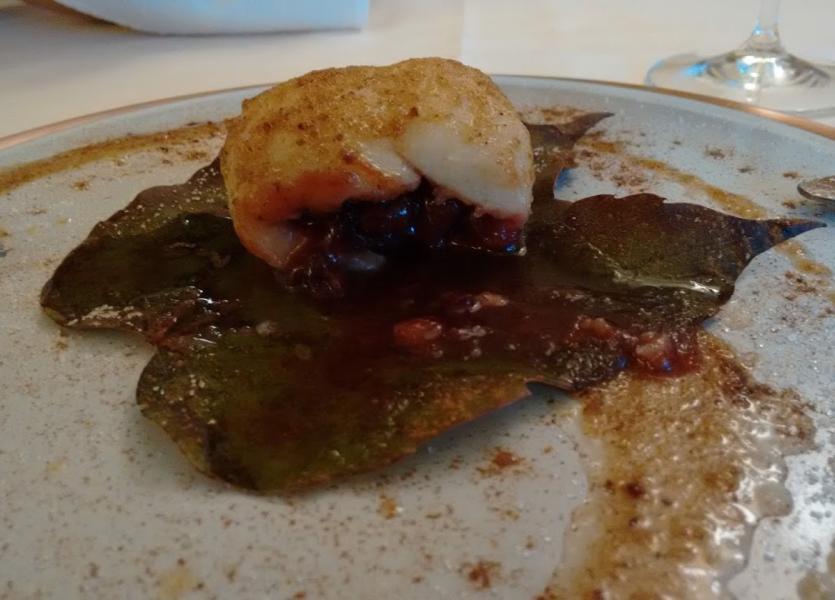 gnocchi di susine: potato gnocchi filled with damask plums, topped with melted butter, cinnamon and bread crumbs (Friuli). Also spelled gnochi de' susini or gnocchi alle prugne. Tastes better than it looks!
gnocchi di zucca: made with baked pumpkin and grana cheese, and topped with Grana Padano, butter and sage
gnoches de gris: dumplings of semolina in meat broth