calzone
'trousers'- a pizza folded over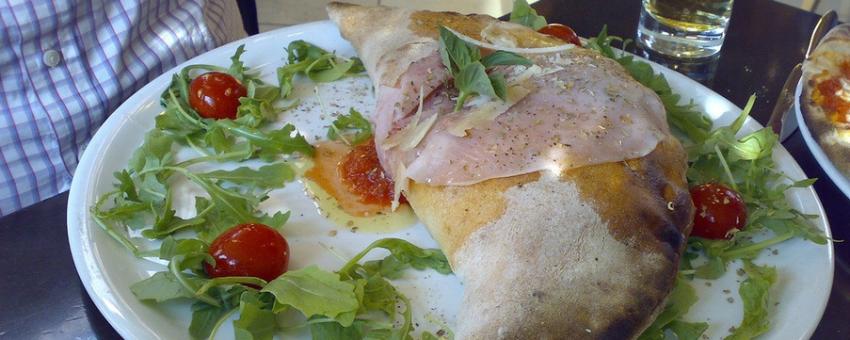 A calzone is usually filled with cheese, ham and tomato sauce. Regional specialities include
calzone di cipolle: filled with spring onions, raisins, tomatoes and block olives in pasta frolla.
calzone di ricotta: filled with ricotta and chocolate–pizza as dessert
calzone ripieno: filled with boiled salt cod, onions, olives, anchovies, tomatoes, and pecorino (Puglia). In April, a version of these (filled with the celebrated local onions, a kind of 'strong' ricotta called akuànde, and pecorino) are celebrated in the Sagra del Calzone in the town of Acquaviva delle Fonti, the province of Bari.
calzone di San Leonardo: traditional dessert of Bari (for the saint's day or Christmas) made with figs and mosto cotto.
calzone di verdura: filled with chard, raisins and peppers (Basilicata)