frittole
boiled and pressed meat scraps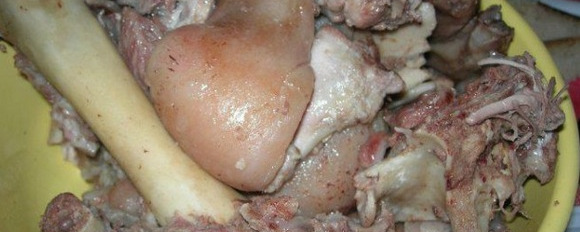 Also spelled fríttuli, this street food favourite is made of slaughterhouse scraps, fat and cartilage (pork in Calabria, veal in Sicily) which are boiled at very high temperatures. Sometimes it is eaten fresh, sometimes, after the fat is removed, the meat is pressed into cakes to remove moisture, which also preserves it for long periods.
On the street, the frittula is sliced up and fried in lard and sold in buns or on a piece of paper.
In the Veneto, frittole (or fritole) are sweet fried pastries.