Montasio
iconic mountain cheese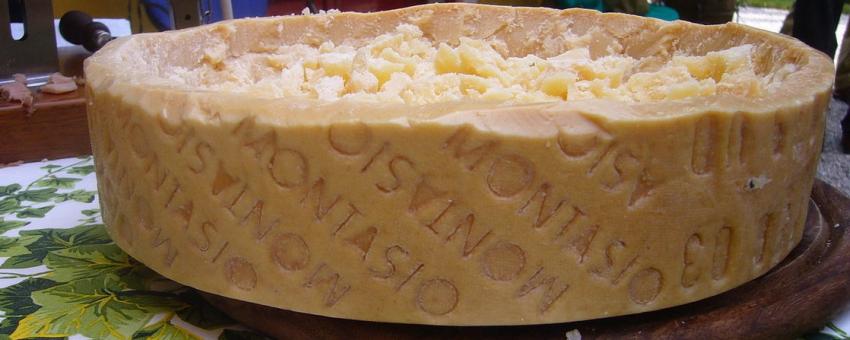 Named after a striking Jôf di Montasio in the Julian Alps, Montasio has been made since the Middle Ages and is the king of cheeses in Friuli-Venezia Giulia. A cooked curd cheese made only with raw cow's milk from dairy farms in the Julian Alps and Carni--and in the mountains of the Veneto, it is naturally practically lactose free.
it is either salted in a brine bath or dry-salted with crystal salt, and is aged from two to ten months. It takes on a piquant flavour as it ages, and can be used either as a table cheese, an ingredient or grated on dishes, and in FVG's iconic frico.
Montasio d'alpeggio made in the high meadows is in the Ark of Taste.