sfusato
very special Amalfi lemons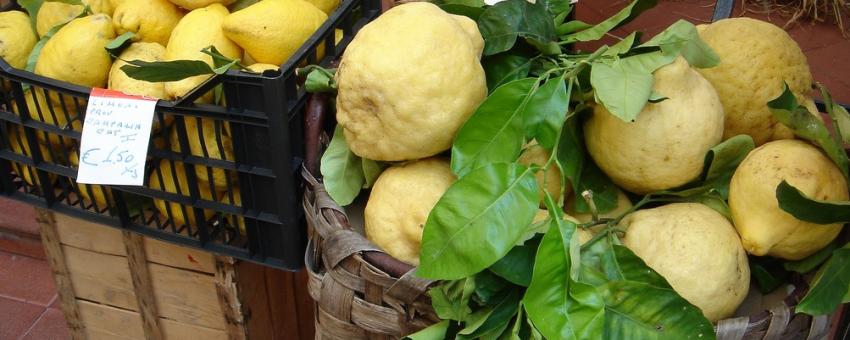 Elongated, pointy-ended sfusato ('spindle') lemons are as big as fists and famous for their intense taste and sweetness—in fact they're sweet enough to eat raw like oranges, zest and all, and have more aroma and vitamin C than the average lemon, due to extra oil glands on the skin; they are used to make Italy's finest limoncello.
Sfusato lemons are derived from the femminiello variety, and have been produced for the past three centuries on stone terraces over the Amalfi coast, where the microclimate provides just the right breezes between the steep mountains. Production boomed in the 19th century, as the previously useless steep land found a use; women would carry huge baskets of lemons on their shoulders down to the sea, where their fishermen husbands would take them to market.
Although a consortium (Consorzio di Tutela del Limone Costa d'Amalfi I.G.P) has been created to help preserve the integrity of the fruit, the high labour costs and high price of land in the area are major threats to the groves' future survival.