Asiago
cow's milk cheese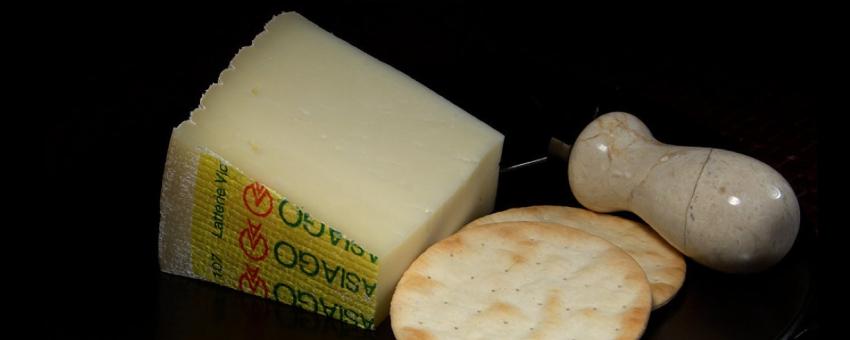 A low fat cow's milk cheese with a bit of a bite, from the mountains north of Vicenza into the province of Trento. It comes in several forms:
Asiago d'allevo is ripened and similar in taste to Parmigiano, and sold by age:
Mezzano (3-8 months)
Vecchio (9-18 months)
Stravecchio (more than 18 months)
becoming harder and more bitter with age. It's often grated on soups, pasta, etc. Stravecchio is in the Ark of Taste.
Asiago pressato, or fresh Asiago is delicate and softer; easy to melt, it's often used in cooking, in panini or in salads.