Campari
bitter from Milano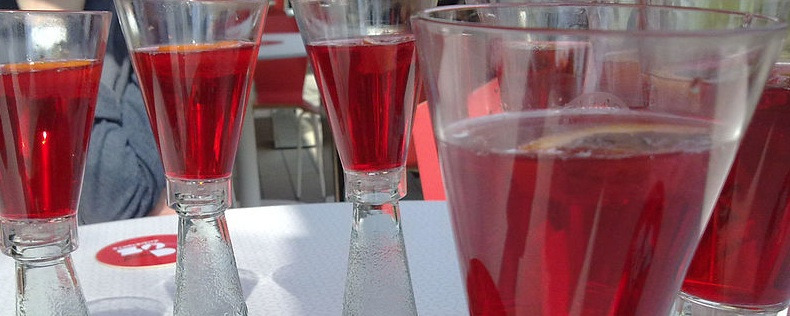 Italians love bitter aperitivos and digestivos, and one of the most bitter (and popular) is bright red Campari, invented in 1860 by Gaspare Campare. The recipe has been top secret ever since—rumour has it contains rhubarb and ginseng.
Like Coca-cola and Guinness, Campari has a long history of edgy advertising, which helped the drink really take off in the 1920s and 20s, when Gapare's son Davide hired famous artists to make the first posters. Though ads often associate it with Pisa (where the huge electric Campari sign along the main rail line is a landmark), it's really made in Milan. You can visit the plant in Sesto San Giovanni—but don't expect to find out any secrets.
Campari and chilled soda is Italy's favourite drink, or you can make cocktails, perhaps the best known is the Negroni.
The famous television ad Federico Fellini made for Campari can be seen here.