vincisgrassi
indecently luxurious lasagna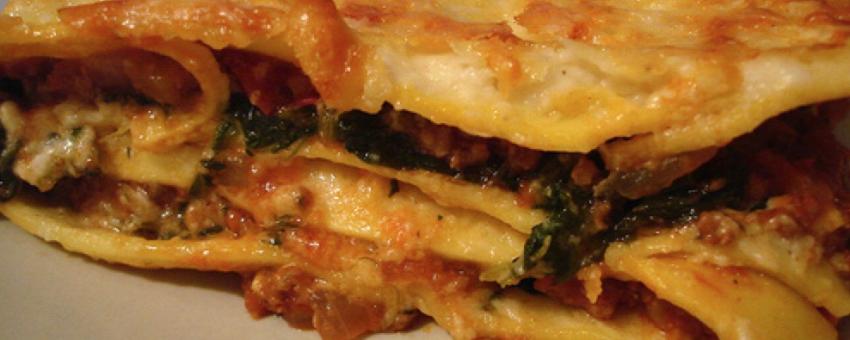 Vincisgrassi (or vincesgrassi) is a speciality of Macerata and the central Marche. They say it really impressed an Austrian general named Windisch-Grätz when he passed through during the Napoleonic Wars, so they named it after him. It's just a story, unfortunately. To an Italian vincisgrassi sounds like 'the fat wins', and indeed caloric overload is the whole point of the dish.
Vincisgrassi is made with seven alternating layers of bechamel sauce, lasagna sheets and a sauce. For this, start with a soffrito of finely chopped garlic, onion, carrot and celery, add ground beef and pork, tomatoes, chicken giblets and livers and parmesan. Throw in a little mozzarella to make it even richer.
That's the simple version. Other recipes may also involve boiling bones for stock, heavy cream, Marsala, wild mushrooms, a little nutmeg, a cockscomb and the kitchen sink.