cunzato
'seasoned' Sicilian sandwich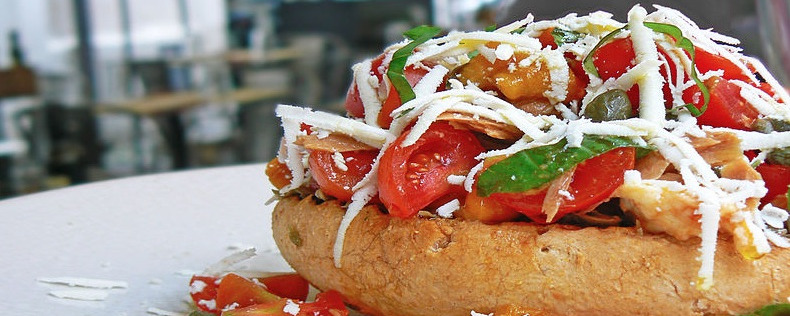 Cunzato or cunzatu means condito or 'dressed' or 'seasoned', and in its original form, pane cunzato was a simply fresh bread spread with olive oil and oregano. It was nicknamed the 'bread of misery' because that's all many Sicilians could afford.
These days it is likely to have tomatoes, basil, anchovies or tuna and primo sale, similar to an open faced Niçoise pan bagnat; other versions are even more elaborate, and stuffed in a roll.
Olive cunzate are a classic Sicilian street food: cracked green olives, marinated with carrots, celery, garlic, green bell pepper and peperoncino flakes.
Text © Dana Facaros & Michael Pauls
Image by SirNico, Creative Commons License