Entrance fees to Venice
Changes as of June 2022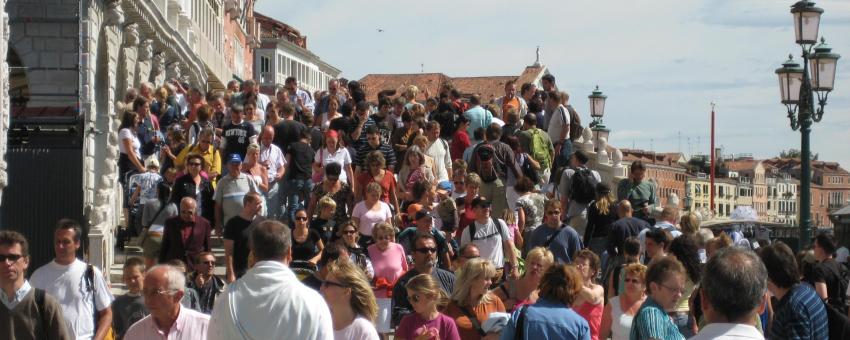 As the pandemic restrictions are lifted, there's a great backlog of folks who want to visit Venice: 400,000 showed up during Easter weekend 2022, prompting the city to activate the long ruminated plan to make day-trippers pay to enter the city as of June 2022, and to cut off numbers at a certain point. Residents, students, commuters and visitors booked into a Venetian hotel will be exempt (although visitors will still have to pay a tourist tax for each night they stay).
How the charge will be implemented is still under discussion. Word has it that it will depend on when you go, with fees payable via an app starting at €3 if you go during a 'green' low visitor day, say in November up to €10 or more if you go in a very busy 'red' day in the summer or school holiday. CCTV cameras and other technology will be used to keep track of the flow of people; if it's too crowded, you simply won't be allowed in, although it's uncertain exactly how that might work. There have been experiments with turnstiles.
In 2023, you will probably have to book your visit in advance. Check the tourist office website for the latest information.