Giacomo Casanova
Polymath, lover and the greatest diarist of the 18th century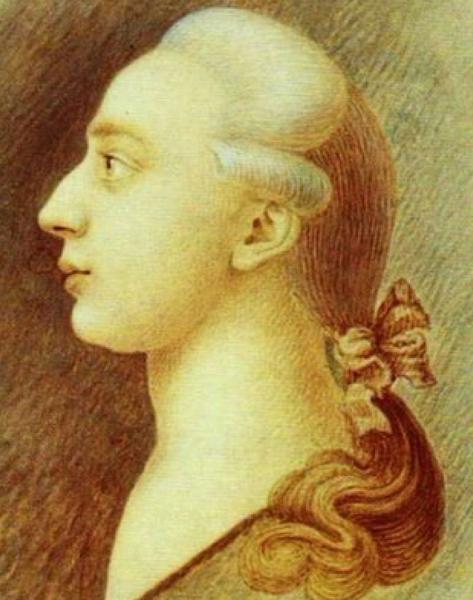 I was all my life the victim of my senses; I have delighted in going astray and I have constantly lived in error, with no other consolation than that of knowing I have erred.from the preface to L'Histoire de Ma Vie
Traveller, scamp, wit, bonvivant, playwright, mathematician, gambler, spy and yes, lover of over 120 women, still Casanova would have been a mere footnote in history had he not penned one of the liveliest autobiographies ever written, peppered with likes of Rousseau, Mme Pompadour, Voltaire, Benjamin Franklin and Catherine the Great.
Born and baptised in the parish of San Samuel, Giacomo Casanova (1725 –98) was the eldest of six children of actors Zanetta Farussi and Gaetano Giuseppe Casanova. As his parents were often touring, he was raised by his grandmother; one of his earliest memories was a constant nosebleed, which his grandmother tried to cure by taking him to a witch on Murano.
When he was eight his father died, and he was sent to live in Padua, first in a boarding house and then with an abbé, who recognized his intelligence and gave him lessons. At age 12 he enrolled at the university of Padua, and graduated with a law degree at age 17, already in debt and addicted to gambling. He was taken under the wing of Senator Alvise Gasparo Malipiero, before he was chased out of the house over a girl—not for the first time.
After a brief fling in the church and military, he became a violinist at the Teatro San Samuele and a professional gambler at age 21. Tall, dark and striking, with a prominent nose, he was charismatic. One evening he just happened to be sharing a gondola with Senator Matteo Bragadin, a scion of one of Venice's wealthy noble families, and saved his life when he had an apoplectic fit.
The grateful, wealthy and tolerant Bragadin became Casanova's new patron, and gave him enough money to dress up and live like an aristocrat, gambling and seducing, and going on a Grand Tour, which included two years in Paris and Lyon (where he became a Freemason) and visits to Dresden, Prague and Vienna. He returned to Venice and his old life there, then just after his 30th birthday, his escapades offended someone important, and the Inquisition sent him to prison on charges ranging from card sharp to blasphemer. He was marched over the Bridge of Sighs into the infamous 'Leads' (still visited today as part of the Ducal Palace's Secret Itinerary).
After fifteen months in prison, in 1757, he and an accomplice made their daring escape over the roof—a feat no other prisoners had ever accomplished. His description of it, La Storia della Mia Fuga (The Story of My Escape) made him famous across Europe.
It would be another 18 years before he returned to his beloved Venice. In the meantime he travelled across Europe from Spain to London and St Petersburg, often using his Freemason connections to get ahead, or bluffing his way as a astrologist, alchemist, spy and quack (he claims he only encountered one bigger than himself, the '300' year old Count de Saint-Germain), bedding nuns and other men's wives and usually getting out of town just ahead of the police. By 1760, he started styling himself the Chevalier de Seingalt. He helped run the first national lottery in Paris and made a fortune, only to blow it on gambling.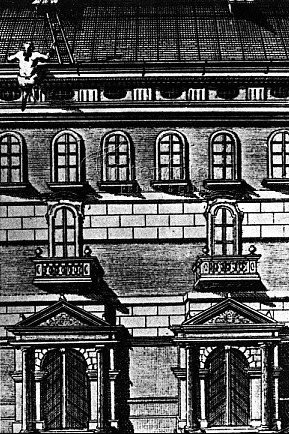 In 1774, he was pardoned and allowed to return to Venice. Things were different then: he didn't have a patron, and women weren't interested. His writing (including a translation of the Iliad) and plays didn't earn him much, so he was compelled to work as a spy for the Inquisition, before managing to infuriate it again by writing a satire against the Venetian nobility. In 1783, he had to go on the run again.
He went to Paris, and then Vienna, working as the secretary of the Venetian ambassador there and where he met Lorenzo da Ponte and (probably) Mozart, and may have offered suggestions on the libretto of Don Giovanni.
But by 1785, in his impoverished old age Casanova was employed by Count Waldstein, the emperor's chamberlain, and ended up working as a librarian in the Castle of Dux in Bohemia. He was bored and misunderstood. The cook did not know how to boil pasta! While there, he became ill and morose, a doctor prescribed writing his autobiography to keep boredom at bay, 'the only remedy to keep from going mad or dying of grief' and the result is the famous, if unfinshed Story of My Life in French, because that language was more widely known.
Casanova's nephew eventually sold the manuscript to a German publisher in Leipzig. Although bowlderized editions appeared (and were immediately put on the Vatican's list of proscribed books), it wasn't until 1960 that the entire work was published in French (translated into English in 1966).
The original of his 3,700 page manuscript broke records in 2010 when it was purchased for the Bibliothèque National in Paris for $9.6 million, where it is carefully kept as a French national treasure, and online here.