Gian Antonio Guardi
Francesco's older brother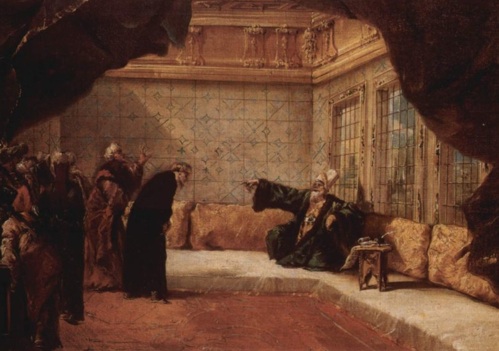 Older brother of Francesco Guardi and brother-in-law of Giambattista Tiepolo, Gian Antonio Guardi (1699-1760) was born in Trentino, and at age 17 he and his brother inherited their father Domenico's studio in Venice.
One of the few certain facts of his career is that he spent 15 years employed by the German Graf Johann Matthias von der Schulenburg, Field Marshal of the Venetian armies, supplying him with copies of Titian and other great Renaissance painters, as well as a series on exotic oriental scenes. Perhaps through Tiepolo's influence, he was elected a founder-member of the Venetian Accademia in 1756.
Scholars bicker, however, whether he or his brother Francesco painted the remarkable scenes on the life of Tobit on the organ loft of Angelo Raffaele.