Canaletto
Master of Venetian views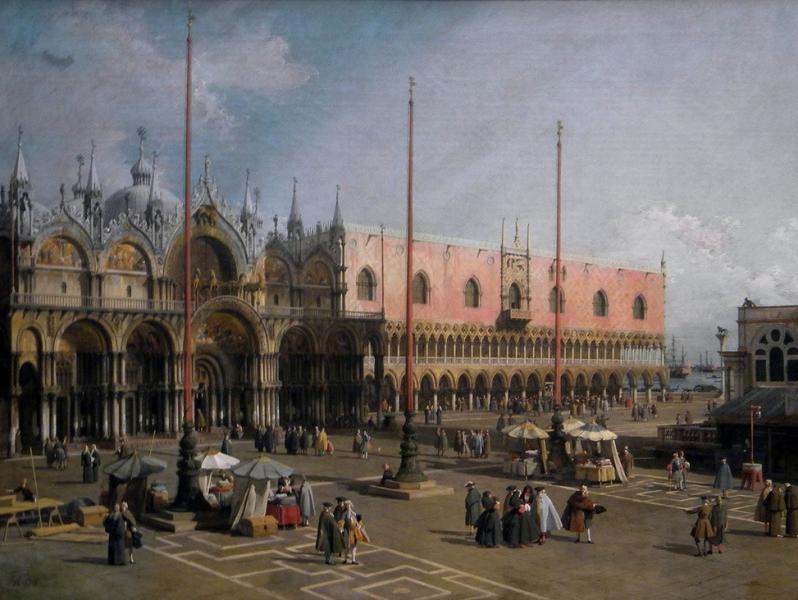 The son of a theatrical scene painter named Bernardo Canal, Antonio Canal was better known from his youth as Canaletto (1697–1768). Born in Venice, he initially worked with his father and may have been taught by Luca Carlevarijs before going to Rome where he studied the vedute or views of Rome by Giovanni Paolo Panini.
In 1719, Canaletto began to paint everyday genre scenes of Venice, working out of doors, which was unusual for the time. He then graduated to become the master of meticulous Venetian vedute. They might look photographic, although Canaletto never sacrificed theatrical effect to accuracy: nearly every painting subtly combines more than one viewpoint and relocation of a landmark. Buildings are heightened or lowered. Skies are dramatic and broody; picturesque figures fill the scenes.
It was a time when the Grand Tour was bringing in wealthy British travellers, and it wasn't long before one of Canaletto's first collectors and most influential patrons, Consul Joseph Smith recognized their quality and introduced them to visitors, making them popular souvenirs for wealthy British milords, who couldn't get enough of them: the Duke of Bedford and Sir Robert Hervey each ordered 20. Not only did they remind visitors of Venice, but introduced Venice to the rest of Europe.
When tourists stopped coming to Venice during the War of the Austrian Succession, Canaletto went to Britain and remained from 1746-55, painting scenes around the UK, although with declining popularity and repetitiveness before he returned to Venice, painting until his death in 1768, and dying in poverty.
Still, the UK remains the best place to see his work; the Accademia has only one of his paintings, and there are two others in the Ca' Rezzonico. And that's it.