Sebastiano Ricci
Colourful Rococo painter from Belluno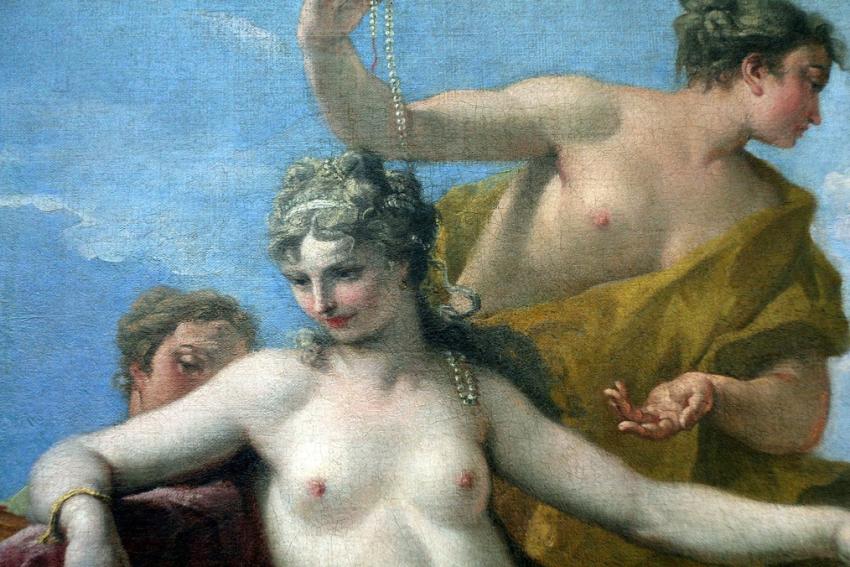 ...it needed precisely Ricci's versatile talent to steer Venetian art back to a new understanding of the great past and forward to the synthesis achieved in Tiepolo's heroic style.Rudolf Wittkower, Art and Architecture in Italy, 1600-1750
Sebastiano Ricci (1659–1734), an important figure in the 18th-century revival of Venetian painting, was said to have been a student of Sebastiano Mazzoni, but had to leave Venice early in his career after he impregnated a girl and was accused of trying to poison her before the wedding.
The artist led a peripatetic life after that, leaving important works in Parma, Florence, Turin, Vienna and Milan, among other cities. In the 1710's he was busy decorating country houses in England. He continued to cause scandal, once narrowly escaping execution in Turin, but his luminous decorative manner found favour with aristocrats across Europe, and eventually Ricci was able to return to Venice a very wealthy man.
A contemporary of Piazzetta, his art was much lighter, influenced by youthful studies in Bologna and Parma, and by his rediscovery of the art of Veronese. He combined a bright-coloured palette with the scenographic monumentality of Roman Baroque, notably of Pietro da Cortona. Though some critics have dismissed his art as 'superficial', in many ways he was a forerunner of Giambattista Tiepolo.
His works in Venice are in San Marziale, the Fondazione Querini-Stampalia, San Giorgio Maggiore, San Stae, the Gesuati, San Rocco, the Scuola dell'Angelo Custode and San Vitale.