Stazione Marittima
Cruise ship and ferry terminal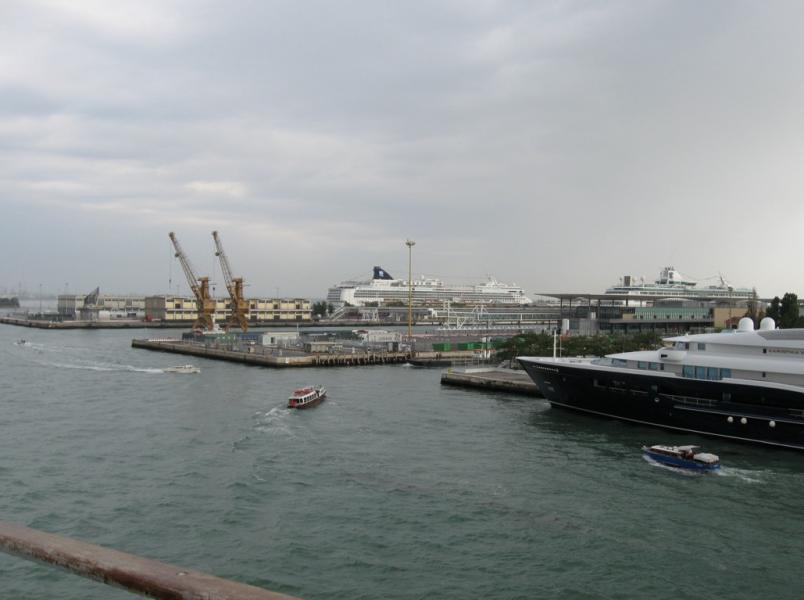 Located on the far west end of Venice, the cruise ship and ferry terminal is a short but ugly walk to the Piazzale Roma from the terminal. Another option is the inexpensive People Mover monorail, which links the port area to Piazzale Roma and Tronchetto.
There are several ways to get to the Stazione Marittima from Marco Polo Airport and vice versa, including the direct Alilunga water bus (blue line). See the airport site for other possibilities.
Cruise passengers can check locations and departure on the Venezia Terminal Passegeri website. The terminal has a left luggage facility, but do check its opening hours. There's another one in Piazzale Roma.