Harry's Bar
Where Hemingway Drank

Born in 1900, Giuseppe Cipriani was a simpatico barman with a warm smile and a human touch in the smart Hotel Europa, dreaming of opening his own bar and restuarant someday. His chance came when he loaned an American named Harry Pickering some money in 1929, and Harry surprised him by paying him back with enough extra to open a bar for 'high society'.
Since it opened in May 1931 in a former rope warehouse on what was then a dead end lane (there's now a bridge linking it to Piazzetta San Marco), Harry's Bar was an immediate success. Cipriani's personality and attention to detail quickly made a hit with anyone who was anyone passing through Venice: on one memorable day in 1935 four crowned heads of Europe came for lunch. In their wake came Sinclair Lewis, Alfred Hitchcock, Somerset Maugham, Noel Coward, Humphrey Bogart, Peggy Guggenheim, Charlie Chaplin, Jan Morris, Orson Welles, the Aga Khan, Aristotle Onassis, Maria Callas, Henry Fonda, Woody Allen, Helen Hunt, Quentin Tarantino and Nicole Kidman. For decades, Gore Vidal spent every New Year's there, sometimes even with arch enemies like Truman Capote. 'It's neutral ground,' he said.
The bar survived Fascism and the Second World War (it was one of the few places in Venice that continued to serve Jews, when Cipriani stuck the mandatory 'No Jews allowed' sign on the kitchen door instead of the front door) before being commandeered a a mess hall for soldiers.
Back on its feet in 1948, Harry's became famous for the most refreshing of cocktails, one part puréed white peach and three parts Prosecco, a concoction that Cipriani named a Bellini because the colour reminded him of the robes of one of Giovanni Bellini's Madonnas.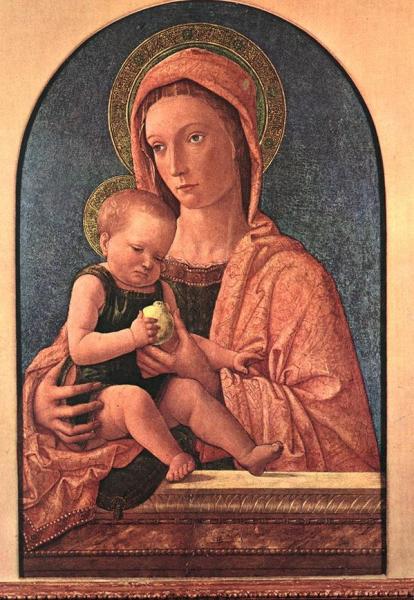 In 1949, Ernest Hemingway had his own private table while penning Over the River and Into the Trees, a novel that features the bar as a meeting place between the protagonist Colonel and his young love.
In 1950 the chef invented a dish of raw sirloin sliced wafer thin and dressed with lemon juice and a bit of mayonaisse, for Contessa Amalia Nani Mocenigo who couldn't eat cooked meat. The red colour inspired Cipriani to call it Carpaccio.
In 1958, Giuseppe built the Cipriani Hotel on the Giudecca (it was purchased in 1976 by Orient Express, now Belmond Ltd, and hosted the Clooneys during their 2014 wedding in Venice). In 1985 the family, now run by the third and fourth generation (another Giuseppe and Arrigo) went international; today there are Cipriani branches and resorts in dozen cities around the world, selling sauces, pasta, books glassware and more. There's even a branch in Venice, Harry's Dolci, near the Giudecca 795 Art Gallery.
In 2001, the original bar was declared a national landmark by the Italian ministry of culture and remains studiously unchanged, although mounting debts in 2012 saw the management taken over by a Luxembourg investment group. Very very expensive; it's become a favourite of the Russian oligarch set.
Calle Vallaresso
Hours 10:30am-11pm
vaporetto San Marco
+39 041 528 5777