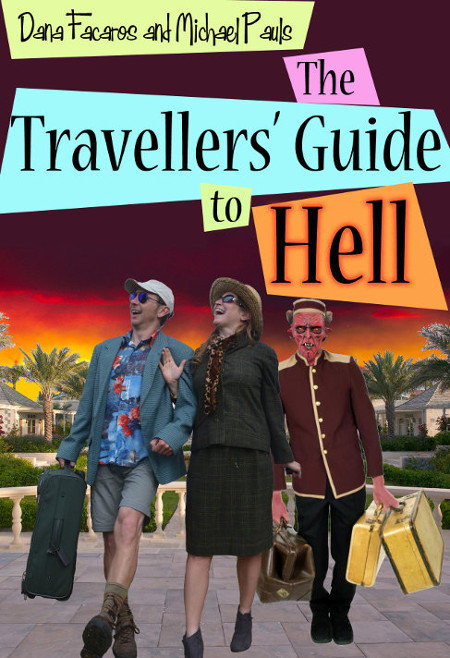 The Travellers' Guide to Hell
Join the rich and famous in the world's hottest resort!
Everything you need to know: an exhaustively researched history of hell, how to get there, what to bring, what to eat (don't), who's who among the demons and devils, an update of Dante's Inferno (from guest visionary, Rev. Odus Lee Wiggins) and a round-up of all the world's hells—from ancient Mesopotamia to the Kafka-esque bureaucratic Chinese hell, Buddhist hell with its mean chickens to William Blake's infernal poetic backwards Bible.
Find out more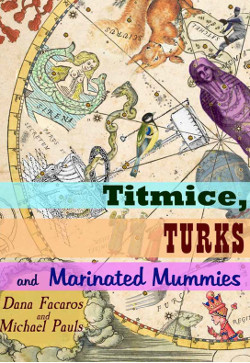 Titmice, Turks and Marinated Mummies
What's the longest word in the world? How did a werewolf get into the ancient Olympics? Why does Monday come after Sunday? For the answers to these, and dozens of other questions no one has ever bothered asking, there is nowhere to turn but to Titmice, Turks and Marinated Mummies. Call it literary hash. It's full of twisted tales from history, science, food, art, popular games, toilet folklore and the crime news. It will show you who designed the constellations, who invented Spam, and who built the greatest architectural cock-ups of our age. We throw in a recipe for lamprey, some little word puzzles seen on cards in bars, and even a few winsome logic problems designed by Lewis Carroll. Finally, in a exposé scoop, we reveal the secret identity of the Jack of Hearts.
Titmice, Turks and Marinated Mummies is the first ebook expressly designed for high-class people to read on the toilet.
Find out more