MNAC: Renaissance & Baroque
Small, Choice but Not Too Catalan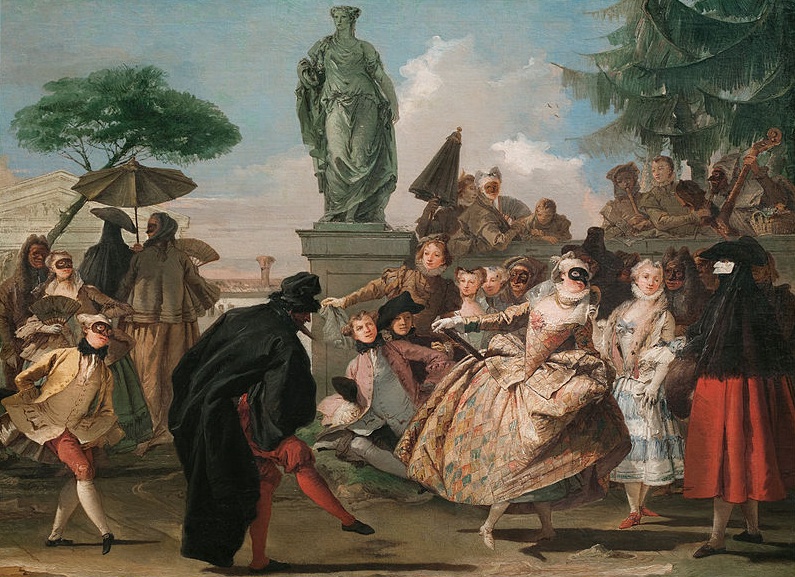 This covers the Renaissance and Baroque sections of the Museu Nacional d'Art de Catalunya. Actually this marks the spot where the big museum begins to run out of Catalan artists, just as Barcelona itself petered out as a great power when Ferdinand and Isabella tied the knot. There's a series of paintings on the Life of St Francis by 18th-century Antoni Viladomat, but that's about it.
Fortunately for the museum, it has a wide range of masterworks by other artists (many of them Italian and Spanish) to take up the slack, many of which were donated by art-collecting politician Francesc Cambó. Among the highlights are a triptych of the Baptism of Christ by the Master of Frankfurt, showing a keen interest in nature; a golden linear St Gregory Pope by Pedro Berruguente; a Humanist vison of the Seven Liberal Arts and Seven Cardinal Virtues by Giovanni de Ser Giovanni; a gracious Portrait of a Lady by Sebastiano del Piombo; Giandomenico Tiepolo's Venetian Carnival; Goya's lush and luminous Amor and Psyche; El Greco's SS Peter and Paul; Velázquez's Saint Paul; Zurbarán's Immaculate Conception; and other works by Quentin Metsys, Quentin de la Tour and Lucas Cranach.
Although Madrid received the bulk of Baron Thyssen's fabulous collection, its loan to MNAC offers a look into what the Italians (mostly) were up to from the 13th-18th century. There are works by early Italian masters such as Bernardo Daddi, Andrea di Bartolo and Fra Angelico, whose sublime, ephemeral Madonna of Humility steals the limelight. Other works are by Lotto, Titian, Tintoretto and Dosso Dossi (a fairytale-like Stoning of St Stephen), Giambattista and Giandomenico Tiepolo, Guardi and Canaletto. The collection also includes paintings by Rubens and Lucas Cranach (a St George, of course, for Catalonia).