MNAC (Museu Nacional d'Art de Catalunya)
A Thousand and One years of Catalan art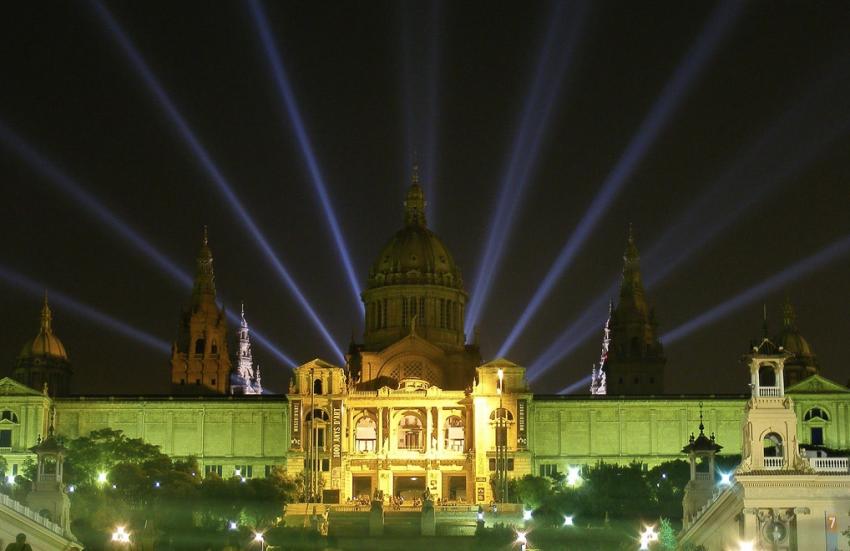 This is MNAC, Barcelona's big daddy of art, filled with the finest works of art from all around Catalonia, from the earliest 10th-century Byzanto- Romanesque murals in the remote Pyrenees to the 20th century. All these treasures are housed in the enormous, pompous and strange five-towered Palau Nacional, a relic of the 1929 International Exhibition that has become such a feature of the cityscape that no one really looks at it twice, which is probably just as well (although it does make a rather fetching backdrop to the merry antics of the Font Mágica).
Anyway, you'll have a lot (too much) to look at— but you can always come back: tickets are valid for two days.
MNAC's collections are divided into several sections:
Romanesque: This houses some of the museum's rarest (and often the most fascinatingly peculiar) works, going back to the 10th century. For more click here.
Gothic: This was Barcelona's first artistic golden age, when both religious and civic works are full of courtly elegance and grace, with plenty of gold thrown in for good measure. See here for more.
Renaissance and Baroque: Many fewer Catalan artists here, but there are some excellent paintings that wealthy Catalans collected, augmented by sizeable donations (the Cambó Bequest and the Thyssen-Bornemisza Collection). See here for more.
Modern Art: 19th-and 20th century Catalan painting, sculpture and furniture from the period after Napoleon up to the time of Franco. Another Thyssen-Bornemisza donation has topped it up with works from the latter part of the 20th century. See here for more.
Numismatics: 134,000 pieces of coins, medals and paper money, from the earliest coins minted at the ancient Greek colonies on the Costa Brava, at Empúries and Roses.
Drawings, prints and posters: Another massive collection: the Modernista works are of particular note.
Photography: Some 6500 photos from the early 19th century, including many of old Barcelona.
The museum's restaurant Òleum, occupies the former throne room, where Alfonso XIII officially opened the 1929 Exhibition. There's also a bar on the terrace overlooking the city, and the Cúbic cafeteria serving sandwiches and inexpensive set price lunches.
Parc de Montjuïc
Hours Tues-Sat 10-6 (Jun-Sept until 8pm); Sun and public holidays 10-3; closed Mon except for most holidays
Adm €12 (valid for two days). Discounts for students and families with at least one child. Free under 16 and over 65. Combined ticket with the Poble Espanyol.
Metro: Espanya
+34 93 622 03 76