Sant Agustí
A rare Neoclassical bit of BCN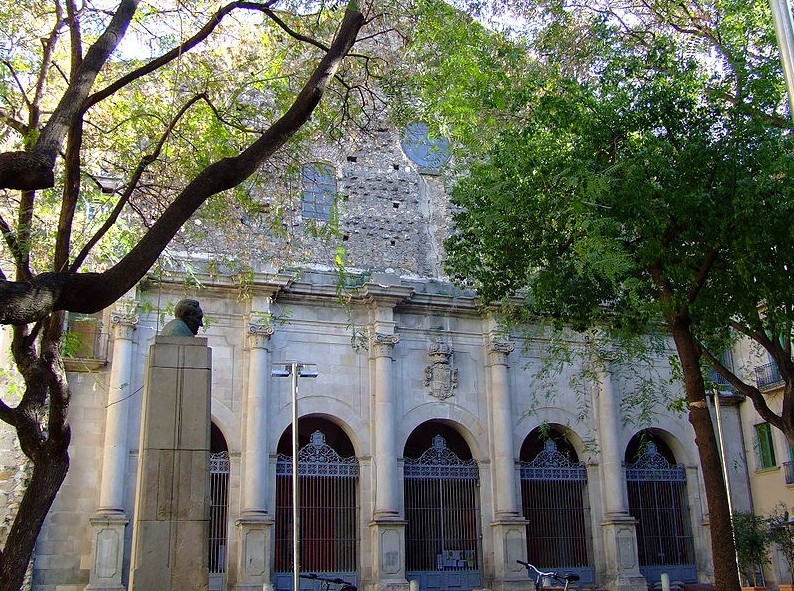 The woebegone 18th-century church of Sant Agustí, with its knobbly stone spikes colonized by pigeons, was never finished. The Augustinians were relocated here when their former church was toppled for the Ciutadella (although part of their monastery, the Gothic Antic Couvent, survived in La Ribera to become a civic centre and music venue). Once relocated in the Raval, their church was torched twice, in 1835 and 1936, although since then the stately Neoclassical interior has been well restored.
For all its misfortunes, the church holds a place in Barcelona's heart, since in 1971 it became the birthplace of the Assemblea de Catalunya, a broad-based opposition movement that called for liberty of expression, amnesty for political prisoners and the re-establishment of the 1932 Statute of Autonomy. When the police belatedly found out, many participants were arrested, but the die was cast for a new kind of nationalism that sought to unite everyone from Communists to Catholics.
Afterwards, the authorities kept a close eye on anything that happened at Sant Agustí, most famously the funeral in March 1974 of Salvador Puig Antich, the leader of a revolutionary group called the Iberian Liberation Movement. Accused of killing a policeman, he was the last man to be garrotted under Franco, in spite of widespread protest. His funeral was attended by most of Barcelona's intellectuals and nationalists, and many boys born in Barcelona that year were named Salvador in his honour.
Today the church performs Mass in Spanish and Catalan, and on Sundays at 6pm in Tagalog for the local Filipino community.
Plaça Sant Augustí
metro: Liceu
+34 93 318 38 63