Museu de Cera
No City's Complete without One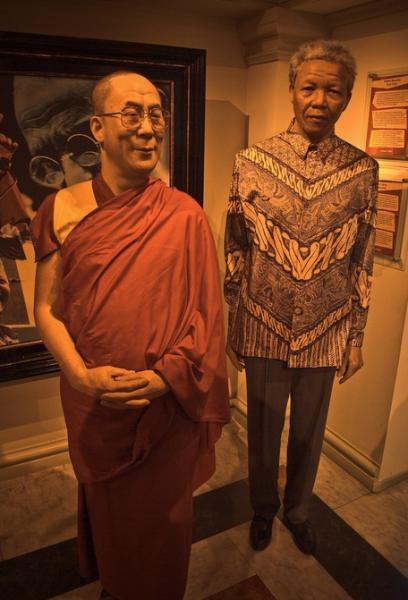 Barcelona's wax museum was the brainchild of the city executioner in the days of the Anarchists, Nicomedes Méndez, a quiet bachelor who lived with his pet rabbit. Noting the crowds that gathered to watch famous Anarchists meet the garrotte vil, Méndez had the idea of prolonging the thrill by displaying waxworks of its victims.
The city vetoed this, although it found nothing wrong with other cities' famous criminals, and the museum was under way. Today it's all housed in a gorgeous pre-Modernista bank building of 1867, which is certainly as much an attraction as the silly waxworks. The original languid neoclassical statuary now shares the place with Salvador Dalí and Dr. Frankenstein; Luke Skywalker and Princess Leia keep company with Yasser Arafat, Neanderthal Man and Charles and Camilla. You get the picture.
The decorators are pretty clever, and you can get another look at their work for the price of a drink in the museum's charming café, El Bosc de les Fades, with more waxworks and a 'fairy grotto' theme.