Park Güell
Gaudí's Magic Garden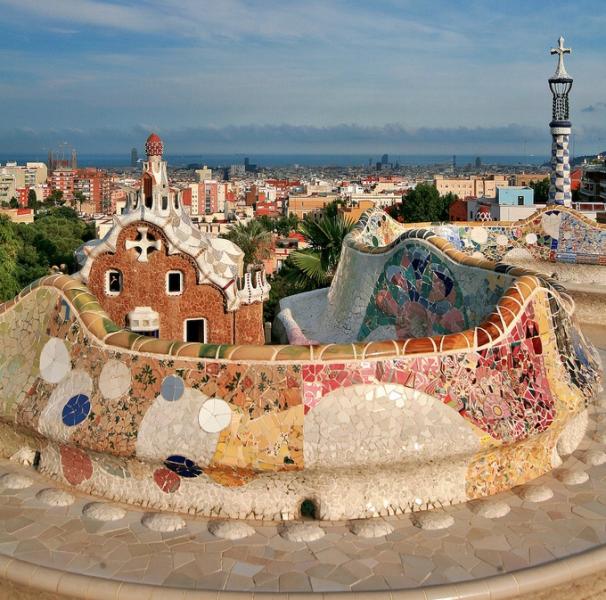 Perhaps the 20th century's greatest evocation of the infinite variety and magic of life, Gaudí's Park Güell occupies Mont Pelat (Bald Mountain), a natural balcony over the city.
The park owes its name and existence to Eusebi Güell, who bought two farms here in 1902 to lay out an exclusive English garden suburb (hence the English 'K' in Park). To maintain its island-like exclusivity, Güell made sure it was carefully kept apart from the public tram lines, a fact not lost on the locals (in fact, when Gaudí died after being struck by a tram, the joke went around in Barcelona that they were getting their revenge).
To attract buyers, Güell gave Gaudí free rein to design a grand entrance to the park, a pair of lodges for guardians, a central market area for residents and terraced drives for them to cruise leisurely up to their abodes. In spite of it all, Park Güell, the original gated community, turned out to be a complete flop; of the 40 planned houses, only three were ever built, for Güell, Gaudí and a lawyer friend named Trias.
Text © Dana Facaros & Michael Pauls
Images by David Blaikie, David Davis, Dom Crossley, Łukasz Dzierżanowski