Cementiri del Sud-Oest
The most peaceful place in town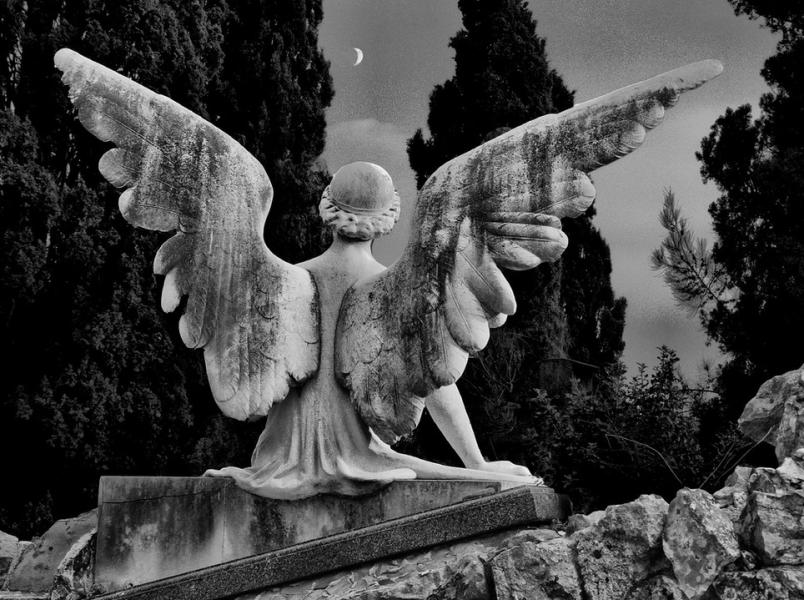 Enjoying the city's finest view over the Mediterranean are some of the top Modernista contributions to the stylistic hodgepodge of Montjuïc: the big tombs in the Cementiri del Sud-Oest, founded in 1883.
The burghers of Barcelona wanted to face eternity in style and often employed the architects of their homes in the Eixample to design their last homes here: the classic is Puig i Cadafalch's Gothic Dutch tomb for the Amatllers, with sculptures by Eusebi Arnau. Jammed together, they make a fantastical city of the dead, an extravaganza piled on hairpinning lanes along carefully arranged posthumous class lines.
Above the cemetery, the Fossar de la Pedrera is the old stone quarry where Republicans were shot and buried in a communal grave after the Civil War, marked by a memorial of 1985 and stone columns listing the known dead (Hugh Thomas, in his classic Spanish Civil War, estimates that 10,000 were executed in Barcelona in the first month, and 20,000 over the next two decades).
An arched tomb is the memorial of the most famous victim resting here: Lluís Companys, the President of Catalonia, who was captured by the Gestapo in Belgium in October 1940 and handed over to Franco, who had him secretly taken here and shot. Companys' last request was to take off his shoes so that he could feel his homeland under his feet one last time before he died.
There are free guided tours the 2nd and 4th Sundays of each month, 11am in Catalan, 11.15 in Spanish.
The cemetery also has a new museum, dedicated to funerary carriages, with frequent special exhibitions of a funerary nature.
C/ de la Mare de Déu de Port 54
bus: 21, from the Paral.lel metro station
+3490 207 97 99