Arc de Triomf
A triumphant doodad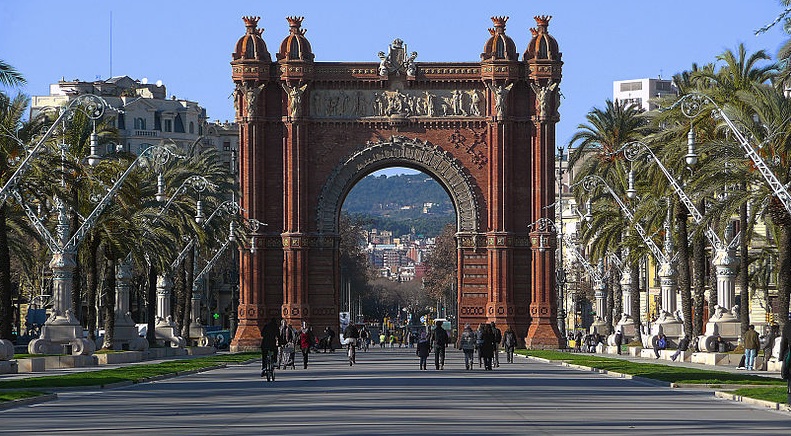 Designed by Josep Vilaseca i Casanovas in mudéjar-style ceramic bricks, this striking if pleasingly peculiar triumphal arch stands at the head of the Passeig Lluís Companys. It was built as the ceremonial entrance to the 1888 Universal Exhibition in the Parc de la Ciutadella, with a frieze on top showing the city welcoming visitors.
In spite of its name, Barcelona really didn't have a triumph to celebrate, beyond getting the exhibition more or less ready in a record-breaking 11 months (actually the arch was still in scaffolding when the fair opened, but never mind). Perhaps it really celebrates the deep-seated Catalan need to be different. Note the telltale bat. In that spirit, it is one of the main rallying points during the 11 September Diada, Catalan National Day, commemorating Catalonia's defeat in 1714 during the War of the Spanish Succession and its aspirations for independence.
One can't help thinking, however, that Ming the Merciless would have liked one on his planet.
Passeig Lluís Companys
Metro: Arc de Triomf