Museu Europeu d'Art Modern (MEAM)
A Home for Contemporary Figurative Art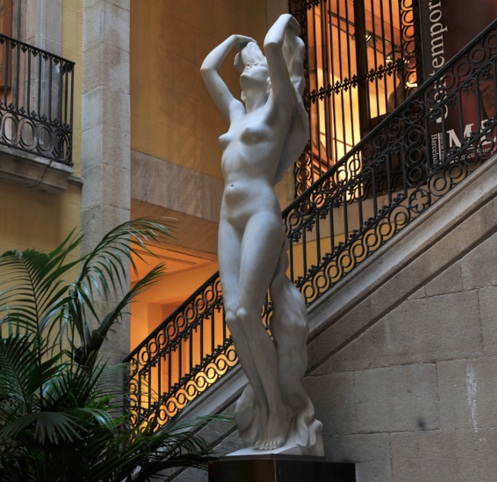 Opened in June 2011, this museum occupies the 18th-century Palau Gomis, built by a wealthy merchant and later used as the headquarters of the Napoleon's general in Barcelona. Given a Modernista facelift in the early 1900s, it has since been beautiful restored (the ceilings in the main drawing room are 33ft high) to house the Fundació de les Arts i els Artistes, with changing exhibits of works by (mainly) Catalan and Spanish painters and sculptors from the late 19th-century to the present, including a large collection of Art Deco figurines.
In an age when mainstream art is sodden with irony and tedium, these merry reactionaries provide a real alternative. The paintings range from pure portraiture to Hyperrealism and fantasy. Perhaps inevitably, there's a dose of kitsch thrown in, but on the whole only the most anal of postmodernist critics would complain.
The Palau Gomis is also the setting for tea time concerts starting at 6pm: jazz or blues on Fridays, and classical music on Saturdays from 6pm. Tickets also includes a glass of cava (€14 Friday) or coffee, tea and cakes (€19 Saturday); both include admission to the collection, and you can buy tickets in advance online.
C/ Barra de Ferro 5
Hours Teus-Sun 10am-8pm
Adm €9, €7 students and pensioners; free under age 10
metro Jaume I
+34 93 319 56 93