Calatrava Bridge
Barcelona's most beautiful bridge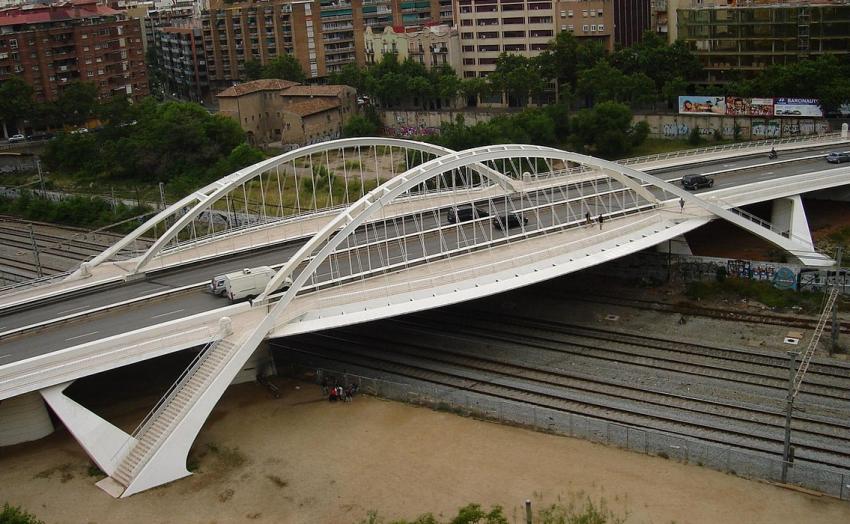 Sagrera is a tough old industrial neighbourhood, and the new AVE station and enormous redevelopment plans may well eventually transform it a vital urban node. Until then, the one compelling reason to visit is the Pont de Bac de Roda (far better known as the Pont de Calatrava).
Designed by Santiago Calatrava, the bridge is made of two racing parabolic arches- it resembles a sculpture more than a work of engineering. One of the most beautiful contemporary bridges in Europe and winner of the 1988 City of Barcelona Art Prize, it is incongruously suspended over train tracks along dusty Carrer de Felipe (although plans are to create a park below once the AVE station is complete).
Calatrava would later design the iconic Torre de Telefònica for the 1992 Olympics on Montjuïc before leaving Barcelona behind to transform his native Valencia.