Getting Around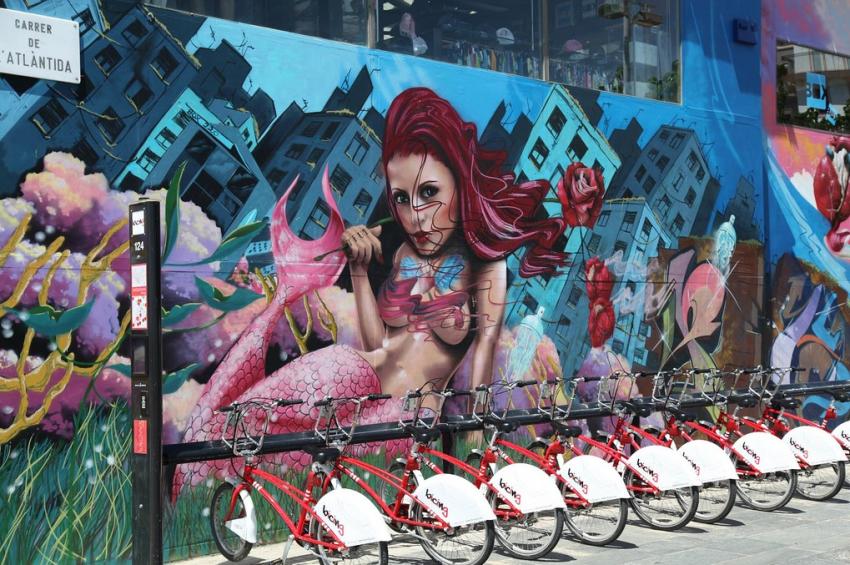 According to the city, some six million journeys are made in Barcelona every day. Most are on foot—with its mild climate and architectural glories, few cities are more pleasant to walk in— or on the city's excellent network of urban and suburban trains (either the national network Renfe or Catalunya's own FGC lines), metros, buses and trams. For big thrills, soar over the port on the cableway; another waits to waft you to the summit of Montjuïc. It's fun just getting to the amusement park on the summit of the city's highest peak, Tibidabo.
If you plan to make even moderate use of the city's public transport network, save money with a Travel Card or the Barcelona Card (the latter includes discounts to sights).
There are other ways to see the city. It's bicycle friendly—hire your own two wheels, or a scooter (equipped with a GPS), or even a chatty, tour guiding car. You'll notice the distinctive orange and white bikes of Bicing, the city's bicycle sharing system, but they're not for us. Quite irrationally, Barcelona has decided to bar tourists from using them. You'll need a year's membership fee, and a Catalonia address to get in the system.
First time visitors wanting to see the main sights often find the TMB (metropolitan transport authority)'s well-run Bus Turístic easy and convenient, along with a wide range of general or specialist guided Tours and Walking Tours.
Taxis are good and relatively cheap, especially if there are two or more of you. Having your own car is usually an expensive pain in the neck in Barcelona. But supposing you do, here's some tips on where to park it.