Where to Shop
Barcelona's favourite pastime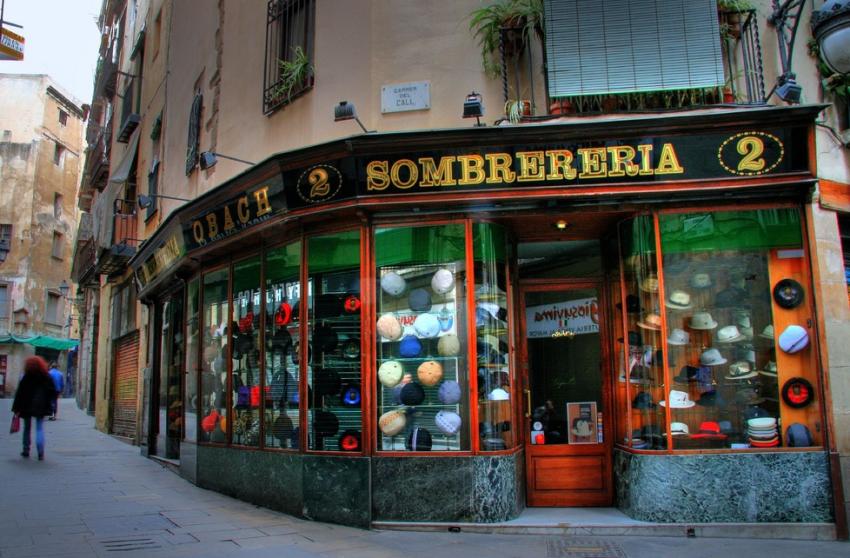 Barcelona has more shops per inhabitant than anywhere, from chic boutiques to chain stores. Dedicated shopaholics should come during the two annual city-wide sales—from the second week in January to mid February, and from July through August. Just look for sale signs (rebajas, or rebaixes in Catalan).
Non-Europeans spending a lot of money in one place can get much of their tax refunded when they leave the EU; shops that participate have a tax-free shopping sign in the window and can fill you in on the paperwork.
As a general rule, smaller shops open Monday to Friday from 10am to 2pm and from 5pm until about 8pm. Small shops also tend to close on Saturday afternoons; some close all day on Monday. Nearly all are closed on Sundays.
High-end designer boutiques and luxury shops are concentrated along the Passeig de Gràcia and vicinity: come here to find the likes of Hermès, Bulgari and Chanel.
Just south of the Passeig de Gràcia in the Plaça de Catalunya, the city's landmark department store, El Corte Inglès.
Barcelona has its share of urban malls, including the Port Vell's Maremagnum (especially good for mid-range clothes), L'Illa Diagonal (international boutiques and high end brands, including outlets of many of the Passeig de Gràcia area shops) and the Arenas de Barcelona, recently opened in a former bull ring, with a mix of designer goods and everyday shops.
For tourist tat, from mini Gaudí dragons to tee shirts to Barça scarves, you can't beat the Ramblas and Barri Gòtic, although they also have a smattering of cool fashion shops as well.
Hip independent and multi-brand boutiques that for the serious shoppers are the best thing about Barcelona are concentrated in labyrinthine La Ribera/El Born.
Serious discounts await at a number of remainder stores, filled with last season's fashions. Serious shoppers head out at La Roca Village, northwest of Barcelona in Santa Agnès de Malanyanes chock-a-block with outlets; you can even book a return ticket there from Barcelona on their private 'Shopping Express' coach.
For certified genuine antiques, you won't do any better than the Bulevard dels Antiquaris(Passeig de Gràcia 55) or making an outing to Mercantic. For the biggest bargains, however, head to the city flea market, the Mercat dels Encants.
Barcelona's municipal markets are filled with a gorgeous cornucopia of fresh goodies if you're self-catering. The centralissimo La Boquería just off the Ramblas will probably appeal most to gourmets, although don't neglect the special gourmet hall in El Corte Inglès.