Universitat Industrial
Unknown late Modernista gem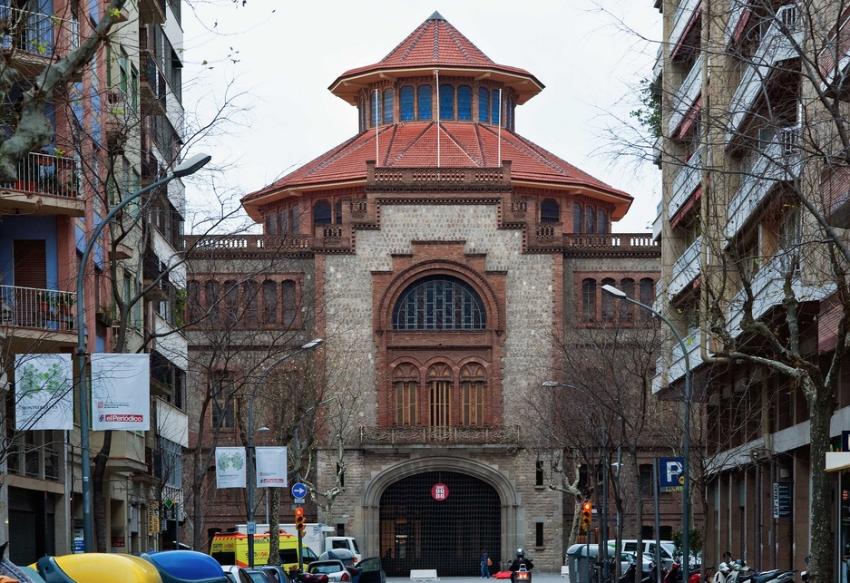 The Universitat Industrial was built in 1895 on the site of the former Batlló ceramics factory. It preserves the factory's remarkable octagonal chimney (1860) built by Rafael Guastavino, heir of Catalonia's remarkable building dynasty (before the family emigrated to New York and built the great hall on Ellis Island). Industrial chimneys, of all things, were a real art form in 19th century Catalonia; the city of Terrassa has some amazing examples.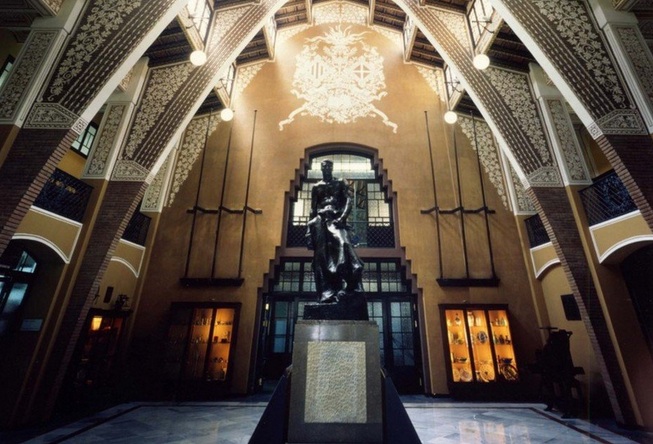 In 1927–31, Joan Rubió i Bellvé designed the university's Escola del Treball, which includes a superb entrance hall of huge parabolic arches decorated with sgraffito, covered with a stepped roof lined with windows. His chapel, also made of huge parabolas, is one of the the most exciting 20th-century church interiors in Barcelona.
Near here, the Mercat del Ninot (1933), at 133 C/ de Mallorca, has a monumental iron roof with semicircular arches looping over a wide single nave – an update in modern structural steel of the medieval Saló de Tinell (in the Museu d'Història de la Ciutat) .
C/del Comte de Urgell 204
Hours Generally visible during school hours
metro: Hospital Clinic
+34 934 309 200