Sagrada Família
Inching towards heaven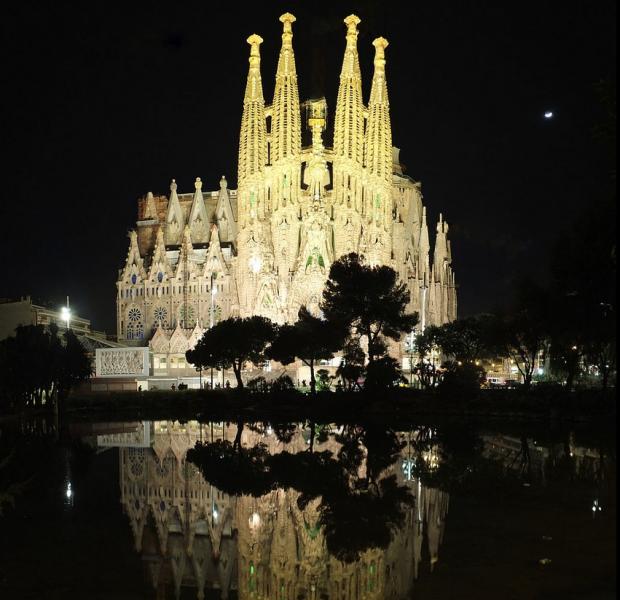 My client is not in a hurry. Gaudí, on God
Gaudí's extraordinary unfinished Expiatory Basilica of the Holy Family with its massive 'hock bottle' towers looming high over the Eixample has become the most instantly recognised symbol of Barcelona. Filling an entire block and only slightly smaller than St Peter's, it plans to tickle the very heavens above when finished.
It's nothing less than the most compelling, controversial and unfinished building site in the world. Nothing better symbolizes the scale of Barcelona's ambition—even though the city itself, surprisingly, has almost nothing to do with it. Some call it a masterpiece, others look at it as kitsch taken to a lunatic extreme. The truth may be somewhere in between.
The Origins of the Sagrada Família
In 1882, Josep Bocabella Verdaguera, a book dealer and follower of reactionary Pope Pius IX, founded a society dedicated to St Joseph known as the 'Josephines', whose purpose was to build a church to expiate the sins of modern life.
Text © Dana Facaros & Michael Pauls
Images by Euku, Creative Commons License, Łukasz Dzierżanowski, PD Art, Yakinodi, Zachbarbo