Flirtations with Utopia
When Poble Nou was 'Icaria'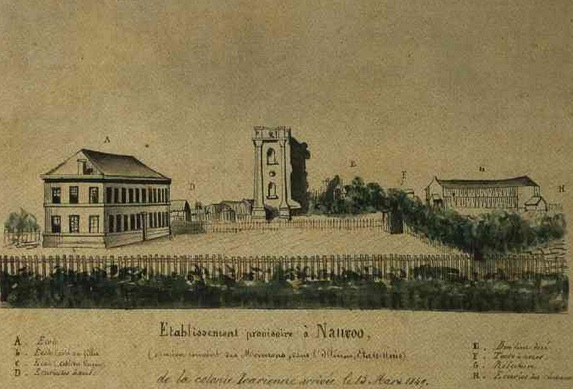 Poblenou was originally called Icaria, not after the obscure but excellent Greek island but after a dream that soared like the Icarus of myth.
The dreamer was Etienne Cabet, who, exiled from France for his anti-monarchist diatribes, went to London. There he became a follower of Robert Owen and cooked up his own socialist workers' utopia, described in the form of a Platonic dialogue with Owen in his Voyage en Icarie (1842).
In Cabet's Icaria, only law would rule; there would be no élite, no democracy, but a perfectly egalitarian society run by state apparatchik control freaks, a whole century before Lenin came up with the same great idea. Cabet's vision was promoted in Barcelona by editor, pacifist and submariner Narcis Monturiol, who headed a group of a few hundred Icarian Catalans, including Josep Anselm Clavé, founder of the Orfeò Català.
In 1848, Cabet, with 66 French and three Catalans, set sail over the Atlantic in search of Icaria, buying the land for their utopia sight unseen from a New Orleans property shark. It turned out to be a snake-infested wasteland.
The Icarians who survived the snakes next purchased the old Mormon settlement in Nauvoo, Illinois, then petered out into splinter groups that limped on until the last Icaria, in Cloverdale, California, closed shop in 1895.
In Barcelona, however, Monturiol's eloquent enthusiasm for the scheme had spread to the working classes, who called their neighbourhood Icaria and dreamed of better days in the sun. Not long after the collapse of Cloverdale, however, the Ajuntament discreetly changed the name to Poble Nou.