Submarines everywhere
Meet the Ictineo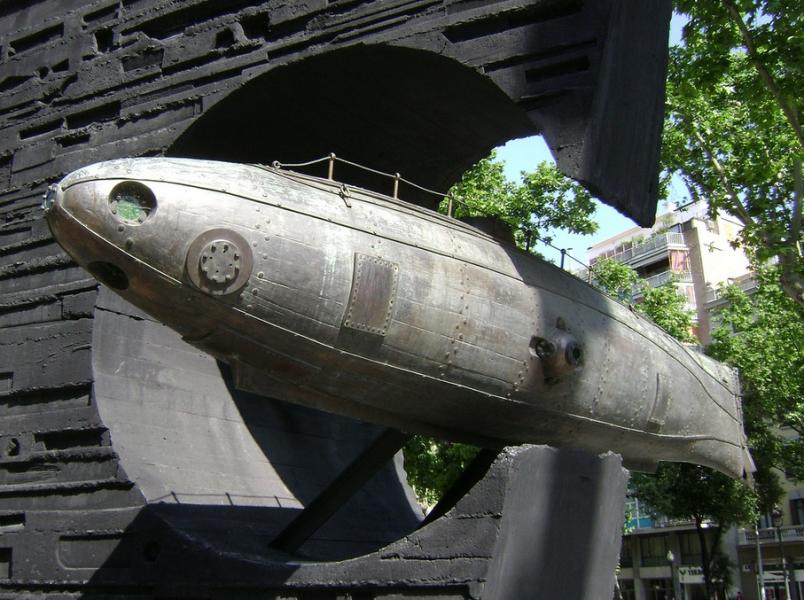 Barcelona's beloved submarines – they show up on the Moll d'Espanya; on Avinguda Diagonal, in the Museu Marítim, and in front of the CosmoCaixa. Where have they all come from and why are they here?
Although Barcelona's entrepreneurs were known across Spain for their selling prowess, they certainly couldn't say the same of their skill in inventing new gadgets. They had to resort to industrial espionage in Manchester to get their textile mills rolling, and a hall in the 1888 Universal Exhibition was famously filled with Catalan ideas that never got off the ground.
The great exception to this, and the source of continuing pride, is the Ictineo, the 'new fish' invented in 1859 by newspaper editor and idealist Narcís Monturiol i Estarriol of Figueres to help the coral fisherman of Cadaques. It went down to a depth of 20m and survived 54 trips before a cargo boat accidentally smashed into it while it sat in port. You won't see him credited in many books, but it was indeed a Catalan who made the first practical submarine (just five years before the Confederate Navy employed one).
A metal clad Ictineo II was built by private subscription – it was equipped with a 10cm cannon that could fire underwater. It worked fine, but when Monutriol went bankrupt in 1868, it was sold as scrap and forgotten—a fate Barcelona is determined to rectify.