Madronita Andreu-Klein
Pioneer cinematographer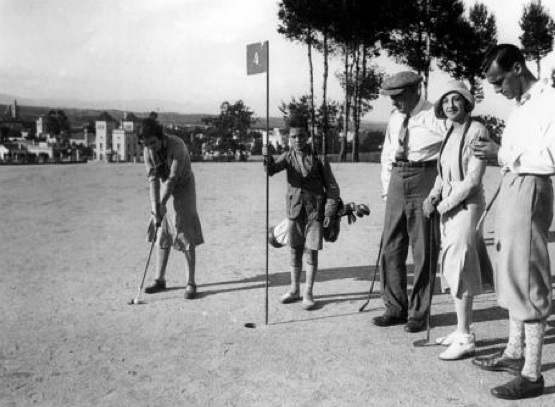 Las películas quedan, la gente se va (Films stay, people go). Madronita Andreu-Klein
Daughter of Dr Andreu, the wealthy developer of Tibidabo, Madronita Andreu (1893-1982) had a privileged childhood, and at an early age became fascinated with photography and cinema. By 1922 she had her first 16mm movie camera, and spent the next 58 years filming her high society family and life in a unique personal style—ever elegant and eccentric as she was herself.
Although she rarely filmed herself, Madronita Andreu left footage of her daily life in Barcelona and travels to India, New York, Jamaica and Seville; she was one of the first to film Spain in colour. She smuggled her camera into the bull ring to film the legendary matador Manolete and boxers in Madison Square Garden; she filmed Salvador Dalí and even Julio Iglesias at the beginning of his career.
She lived in a luxurious villa (today the ABaC Hotel) in her father's Tibidabo neighbourhood, and married American Max Klein, the President of the Chamber of Commerce to the United States in Spain. In 1937, when Barcelona became the capital of the Republican Government, the consul general of Barcelona was authorised to act as the American Embassy to Spain—from their home. After the war, Klein would provide a link between the US and Spain.
In 2004, José Luis López Linares put together an award-winning film Un Instante en La Vida Ajena (A Glimpse into the Lives of Others), based on a selection of her work filmed between 1922 and 1980. There's a clip of it here, and the whole film (in Catalan) below.