Josep Lluís Sert
Architecture of Poetry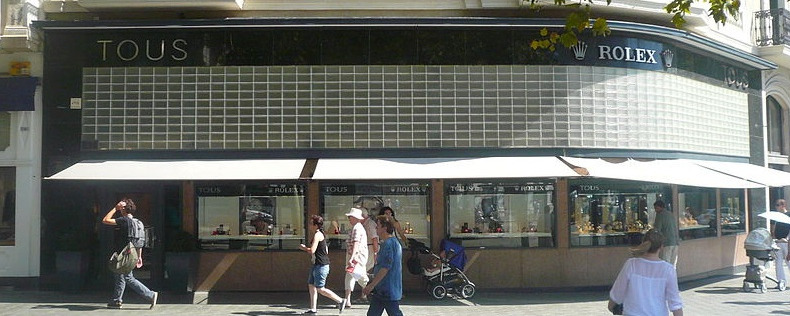 Like many architects, I'm a painter at heart.Josep Lluís Sert
Born into an aristocratic family in Barcelona (his father was the Count of Sert), Josep Lluís Sert i López (1902-83) was the nephew of the painter Josep Maria Sert (who painted the Saló de las Cròniques in the Ajuntament) but was more inspired by Gaudí to study architecture, although his career would be more influenced by Le Corbusier, who invited him to Paris in 1929. For the next decade he would live between the two cities, where he came in contact with Picasso, and artists who became dear friends: Joan Miró, Georges Braque, Marc Chagall and Alexander Calder
Despite his fancy background, Sert was filled with enthusiasm for the Republic and its ideals. In 1930, he returned to Barcelona and co-founder of GATCPAC (Grup d'Artistes i Tècnics Catalans per al Progrés de l'Arquitectura Contemporània, i. Group of Catalan Artists and Technicians for the Progress of Contemporary Architecture), three of whom banded together to build the Dispensari Antituberculós and Casa Bloc as model housing for workers, although the latter complex was never completed before the Civil War made it impossible.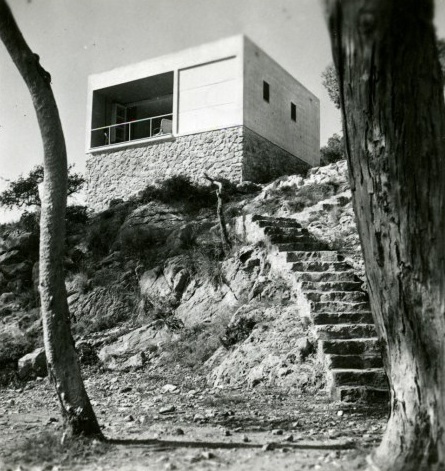 In 1933 he designed the Joieria Roca (see Modernista Walk, Part one) and the first of several holiday homes along the coast in Garraf, designed to update traditional Catalan architecture although the latter have since been transformed beyond all recognition.
Sert was in Paris in 1936 and was instrumental in preparing a Spanish exhibit for the city's 1937 Exposition, teaming up with Luis Lacasa to construct a pavilion and encouraging his artist friends to contribute what would be the Exposition's most memorable works: Picasso's massive Guernica, and Miró's sadly-lost Reaper mural and Calder's Mercury Fountain. In 1992, Barcelona reconstructed Sert and Lacasa's Pavelló de la República, now used as the university library on the Republic, Civil War and Franco.
Sert last visited Spain a month before the fall of the Republic in 1939, then went to Cuba and the United States, where he soon caught up with many of the European intellectuals who had taken refuge there. In 1941 he was condemned in Spain for political activities and banned from returning, although he was allowed to return to Barcelona in 1946 to visit his seriously ill mother.
Sert and his wife became American citizens, and in his adopted land went on to have a stellar career in the US. In 1953, he took over the Chair of the Department of Architecture and Dean of the Graduate School of Design at Harvard University from Walter Gropius.
But he kept in touch with his Mediterranean roots, designing a studio for Miró on Mallorca, which inspired Aimé Maeght to commission him to build the Fondation Maeght for contemporary art in Saint-Paul-de-Vence, France. He spent his time between Cambridge, Massachusetts and Ibiza, leaving buildings in both. Beginning in 1968, he worked with Miró on his masterpiece in Barcelona, the Fundació Miró, which was finished in 1975, just in time to celebrate Spain's reborn democracy.